THE JEANS OF YOUR DREAMS
Usually you take jeans off when you get home. JoggJeans give you extra comfort, don't take them off just sleep in them. The essence of Diesel's revolutionary denim, soft and comfortable as a pair of sweatpants, with the high quality and durability of denim provides dream-like comfort in any circumstances.
DON'T TAKE YOUR JOGGJEANS OFF, JUST SLEEP IN THEM: THE JEANS OF YOUR DREAMS
JoggJeans are so comfortable that they literally become "The jeans of your dreams". To show the dream-like comfort and the dream-like flexibility at the same time Diesel, created an interactive shopping window experience.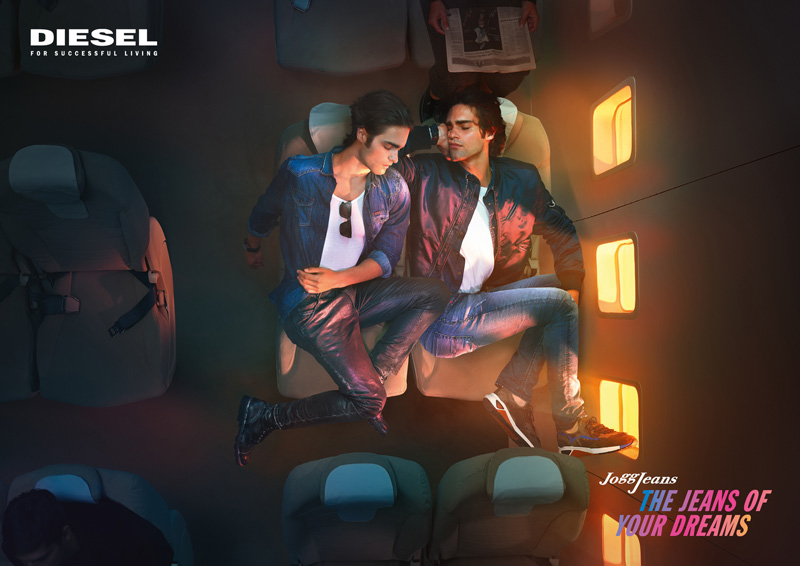 Diesel global top stores around the world will present the experience to consumers with kinetic windows that play with an innovative interactive system. The digital project, developed in collaboration with H-FARM, consists in a video installation where the consumer will be able to interact with the characters featured in the video of the Campaign, activating the "annoying cleaning lady". In the video there is a couple sleeping in the bed, the cleaning lady comes in the room and try to wake them up with different creative solutions, which are the 6 possible actions that the consumer can activate through the kinetic window.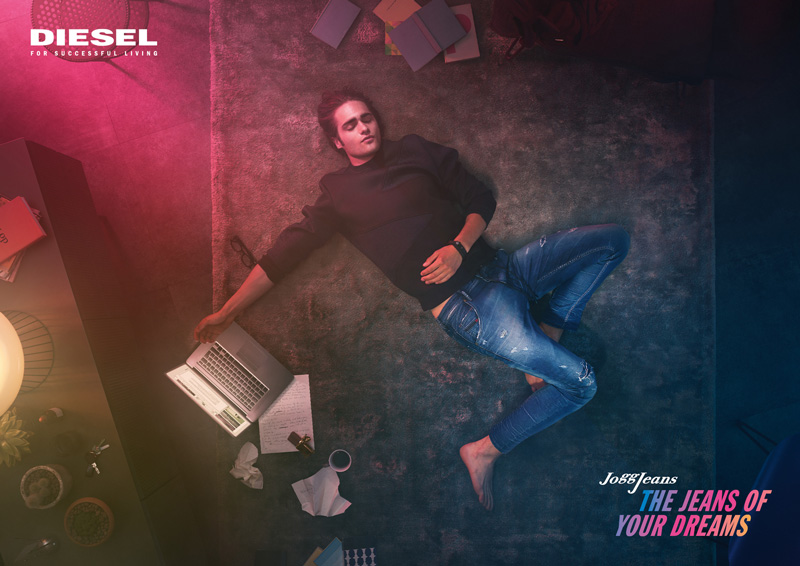 By moving his hand close to the specific icons in the window glass, the customer can activate the cleaning lady by: singing, speaking of the phone, dancing , cleaning , throwing clothes , vacuum cleaning , dusting. During these actions, the cleaning lady is interacting with the couple in the bed trying to wake them up.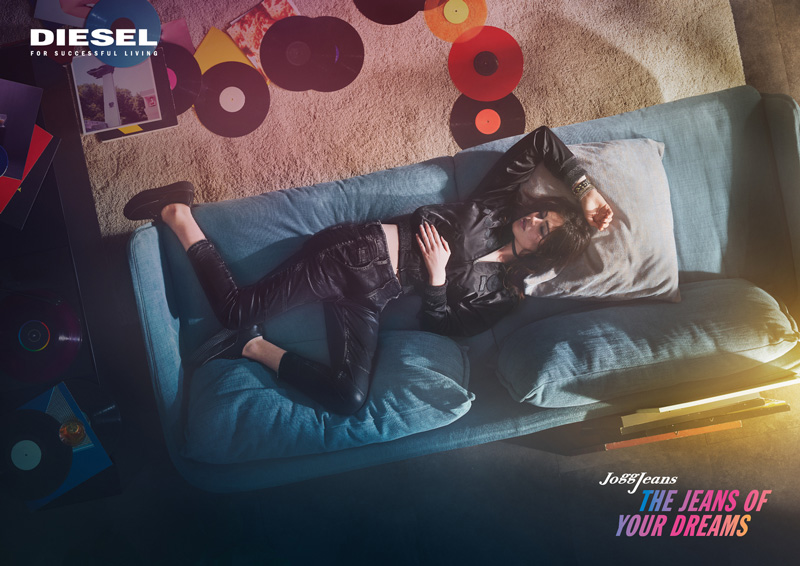 JoggJeans are available for both women and men. The offer comprises bottoms, jackets, shorts and dresses. Hybrid details as well as the materials used in the production make JoggJeans unique.