MAGICAL TOMMY HILFIGER GETAWAY IN MEDITERRANEAN PARADISE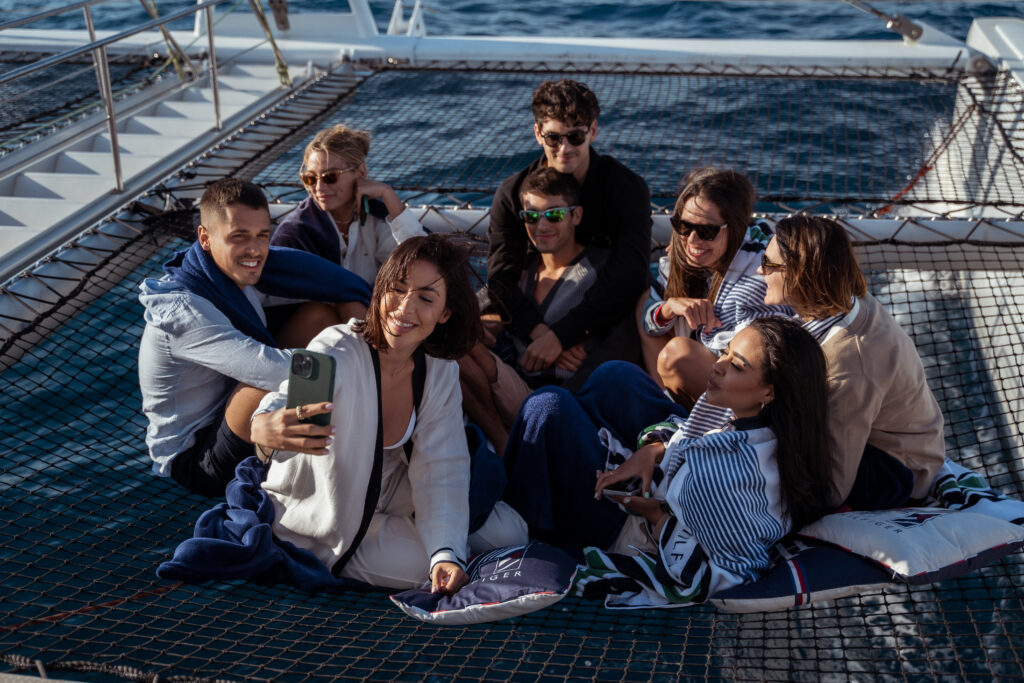 Photographer Dušan Petrović, lifestyle influencers Dunja Jovanić, Erna Saljević, Sandra Mitrović, Magdalena Onjia, Luka Žaja, Nemanja Gašić together with models Elena Dizdar and Lucija Lugomer enjoyed a weekend fully dedicated to inspiring activities, top local food and latest spring/summer Tommy Hilfiger collection in one of the most attractive places in Croatia, captivating Split.
Guests stayed in a stone villa surrounded by pine trees, olive trees and a spacious yard right by the sea. Every detail in it was carefully designed, from the lounge zone, to the pool area where they rested in the breaks between activations.
During the first day, influencers began their exploration of Croatian islands Hvar, Brač and Paklinski islands, enjoying the untouched nature and the view of the crystal-clear sea. Guests spent afternoon on a catamaran sun tanning in the newest swimwear Tommy Hilfiger collection and warming up for a great weekend.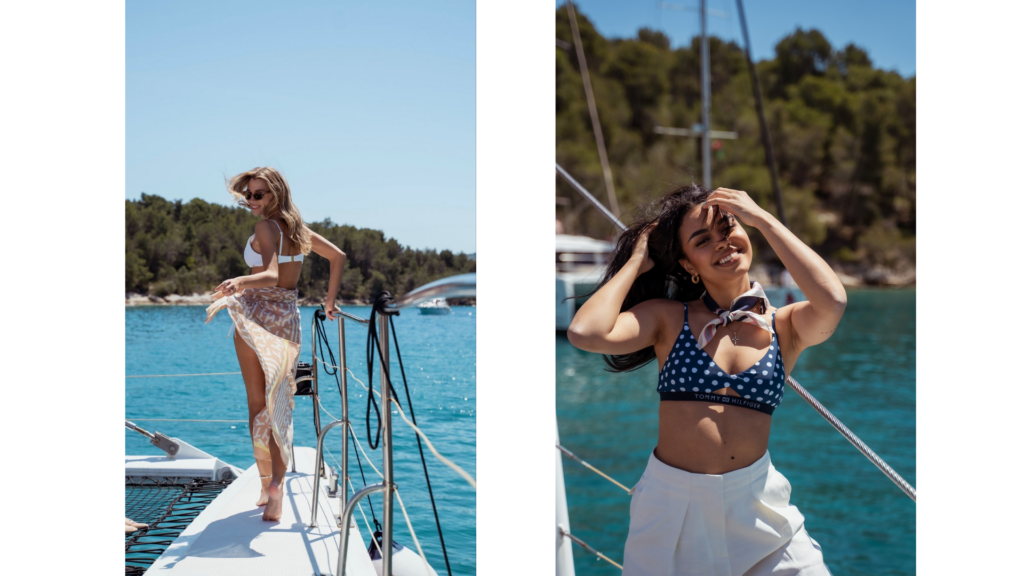 The next morning began with a visit to the Pazar market in Split, where getaway participants chose fresh, local ingredients for a cooking class with renowned culinary master Goran Mušur. The time used to prepare the specialties was a kind of practical training that revealed the secret of preparing delicious vegan and vegetarian meals.
The second day was marked by walk through the streets of the old town and by the dinner at one of the most famous local restaurants Galerija, located in the heart of Diocletian's Palace.
Influencers drew attention with their style, wearing bright colors, natural materials and flawless cuts that embody sophistication and classics.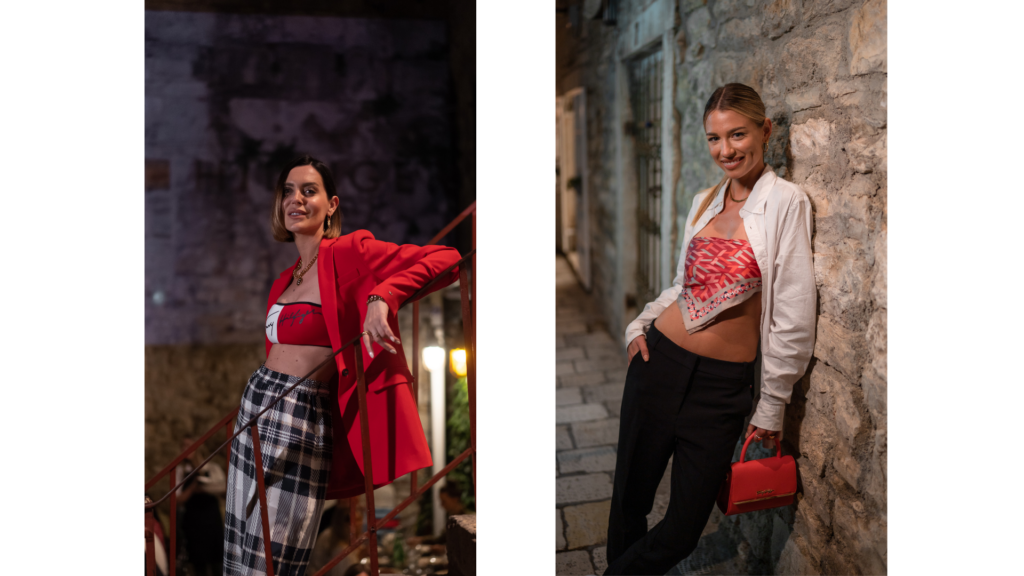 The Tommy Hilfiger store in the heart of the old town is an absolute source of inspiration for every fan of American, preppy style. This is where the guests spent their last day in Split, choosing attractive outfits for the summer ahead.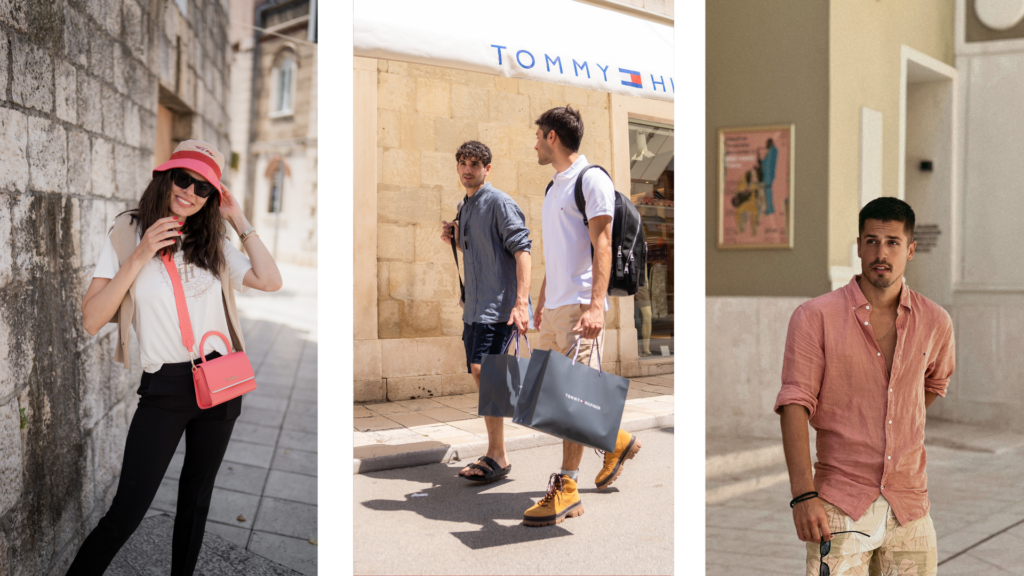 All pieces from the latest Tommy Hilfiger collection are available in Tommy Hilfiger mono brand stores in shopping malls Galerija, Ušće and Rajićeva in Belgrade, Promenada in Novi Sad and Forum in Niš, as well as in all Fashion&Friends stores in Belgrade, Novi Sad, Kragujevac and Niš. The collection is also available at fashionandfriends.com online shop and Fashion&Friends mobile application.
Yours,
Fashion Company