STEVE MADDEN FALL/WINTER 2018 COLLECTION
This FALL 2018, we're finding strength in movement and progression. We're thinking and moving forward, inspired by the idea of adventure in the daily commute and sense of community it creates. Through the ups and downs, successes and failures, Steve Madden has been there with us every step of the way. We stand for progress in today's chaotic world. Imperfection is the new perfection. Standing out is the new fitting in. This fall, be passionate, be resilient, be bold… Be Gen Steve.,
ANIMAL INSTINCT
Our collection of animal printed styles are the perfect way to channel your wild side. The ever sexy, snake-printed DEANNA and leopard pony DAISIE-L pumps will give you legs for days while the HUMBLE and CAFE snake booties offer the perfect amount of sartorial swag. Our furry BMINNIE pairs well with these animalistic looks.
HIGHER IN HEELS
An homage to the working girl, we're pumped about brand new, work-to-play ready styles. Take charge in sharp stilettos like the MARCY, DOLLY, and FELICITY, and relish in the slouchy sex appeal of the SCRUNCH knee-high boots. Get that extra layer of power by adding the BHODA to your look.
BOOT CAMP
We're enamored with the tech world and it shows in unexpected textures and cool metallic details. The HILLS are staple combat boots featuring a unique stretchy upper, the CONSPIRE booties have edgy cutouts and metallic rivets, and the BAM is tough at heart with thick lug soles and contrasting red laces. Make it a full look by adding our BSASHA or BSAINT hand-bag.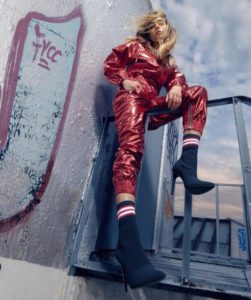 BIG BOTTOMS
Our spirits and soles are getting the lift we've needed with the help of unapologetic dad sneakers. Choose the monochromatic MEMORY in white or pink or the outrageous pattern mixing of the CLIFF. Our BSELMA backpack goes great with these sneakers.