FASHION INSPIRATION – COMBINATIONS FOR LOVELY SPRING OUTFITS!
Although the weather conditions do not allow us to feel the charms of spring days, no one is forging us to prepare for them!In order to inspire you to be a true fashion icon this season, we'll introduce you to combinations that will lure you into the eyes wherever you are!
Starting off with a business-casual outfit that leaves you breathless! Loose dishevelled hair will go well with this combination, as well as a low ponytail that will give it a dose of sophistication! The Liu Jo suit, whose pieces can be combined independently, are combined with a white Tommy Hilfiger small handbag, and the whole story will be completed with the extremely popular Steve Madden slippers with thick heels, which are the imperative of the season ahead.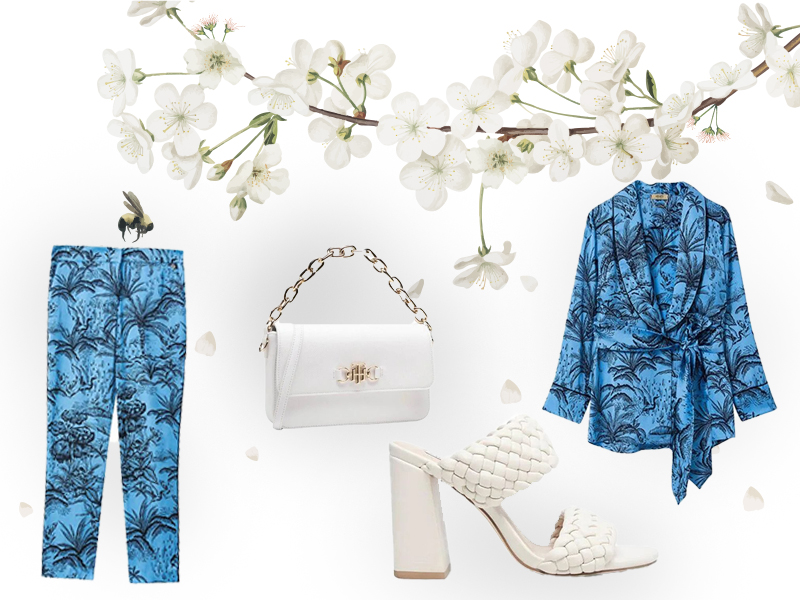 Next,  combination for girls who are always in a hurry, but always want to look good! Urban girls who love Calvin Klein pieces, will enjoy their new collection, which is flooded with light tones, so this very ordinary-unusual lavender T-shirt with Calvin Klein print around the neck must be singled out as a favourite. It will fit perfectly with the Miss Sixty jeans boyfriend cut that has been dominating for the third season in a row, and we won't let it go off the fashion scene so easily. The comfort provided by Premiata sneakers will suit the character of a busy lady, while the Replay bag with two faces will help her put all the necessary things in it that will make her day easier!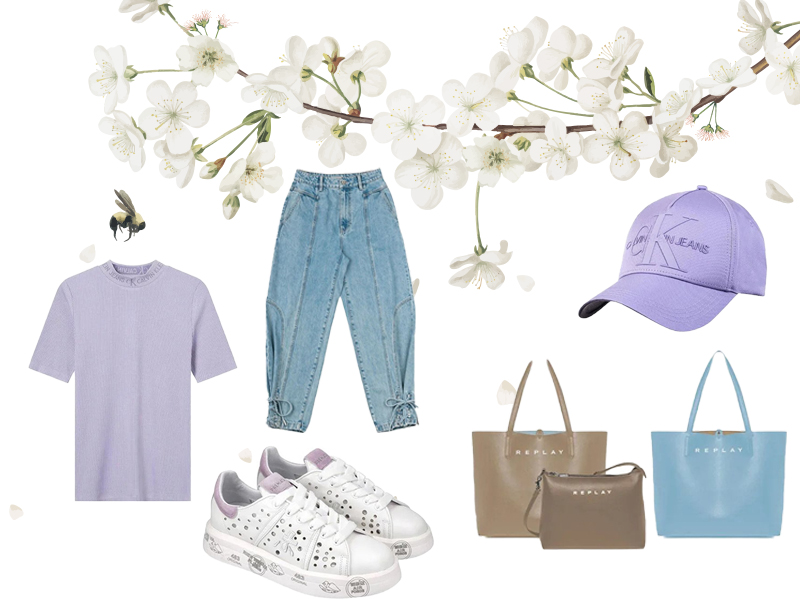 Guys, get ready to spend this spring in monochrome outfits, because that's fashion yes, yes! We are presenting you a combination  that girls couldn't resist! The new Colmar brand has arrived in our concept store, which is why we pay full attention to it, dress in an olive tracksuit and combine a Diesel backpack with it! The cap, as an indispensable item of this sporty look, should be Replay, and on the feet, of course – Diesel sneakers to match the backpack! You are ready to drink your first spring coffee.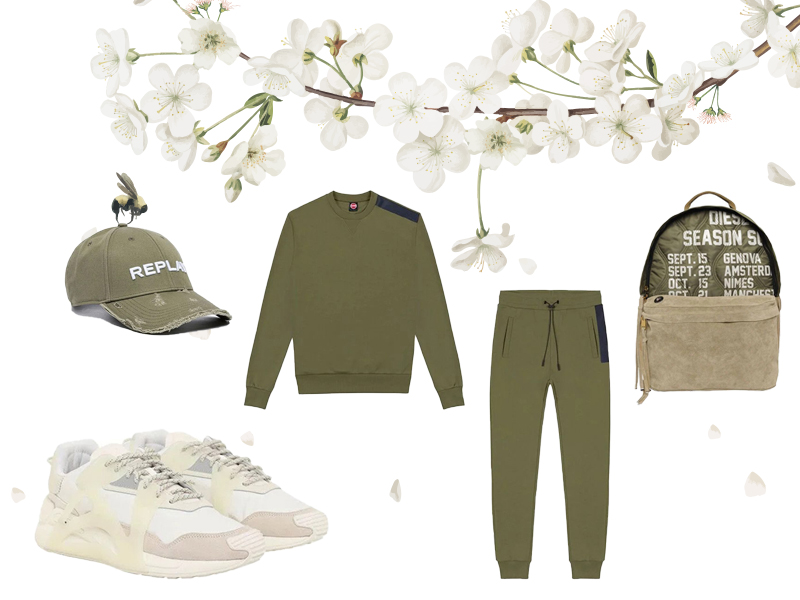 We are ending our fashion guide the way we started it, with one business-casual outfit that is now intended for guys. Pants that show that you have your own style is definitely this Scotch & Soda gray-navy cargo piece, match it with a gray roller from the Tommy Hilfiger brand and switch over the Scotch & Soda sweater in beige, if you change your mind a little in the spring. The spirit of the good vibes of Spain will be on your feet with the unusual Camper Peu Rambla sneaker model, and you are ready to go!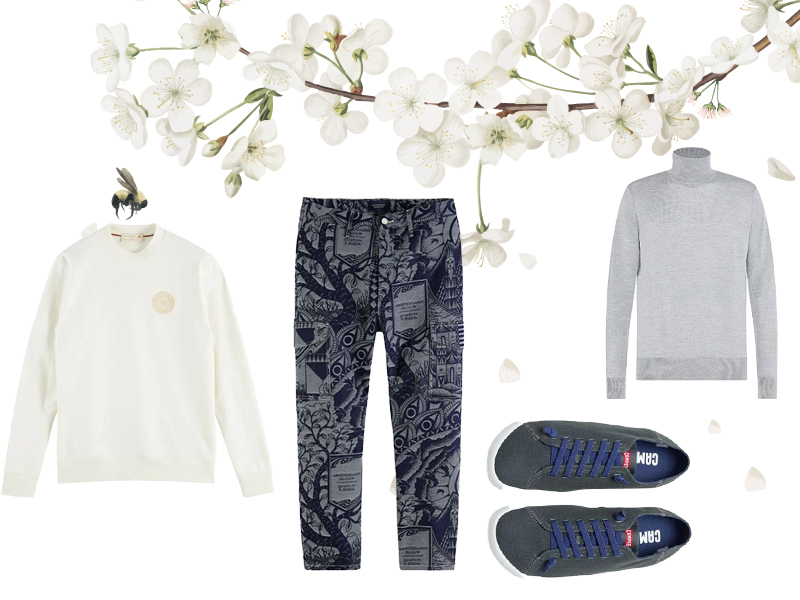 If you like our suggestions, then head to www.fashionandfriends.rs and find your favorite brands in one place!
Let this spring be full of positive vibes and good fashion combinations!
Yours,
Fashion Company