ELLA DVORNIK KNOWS HOW TO WEAR THE LARGEST TREND OF THE SEASON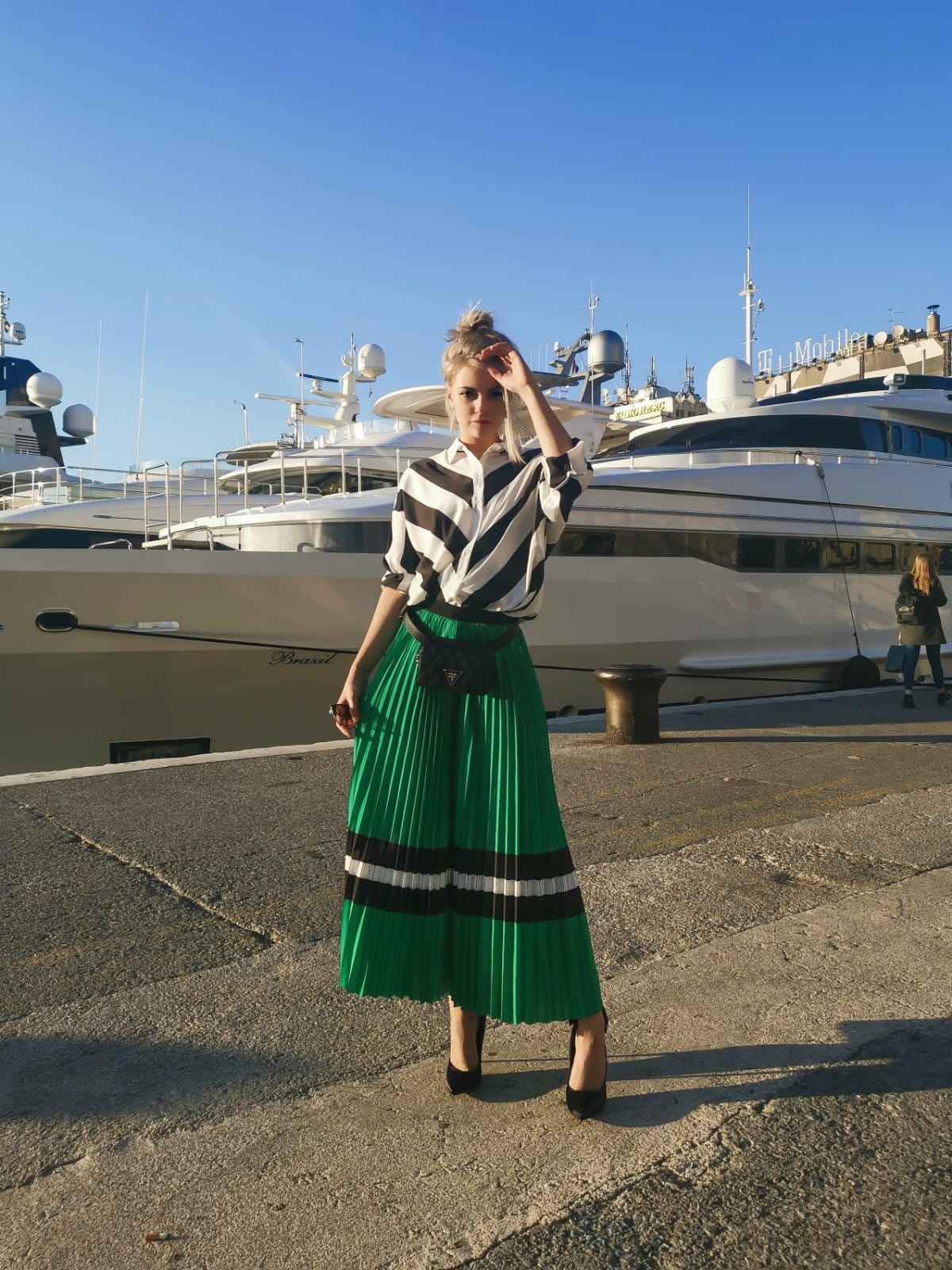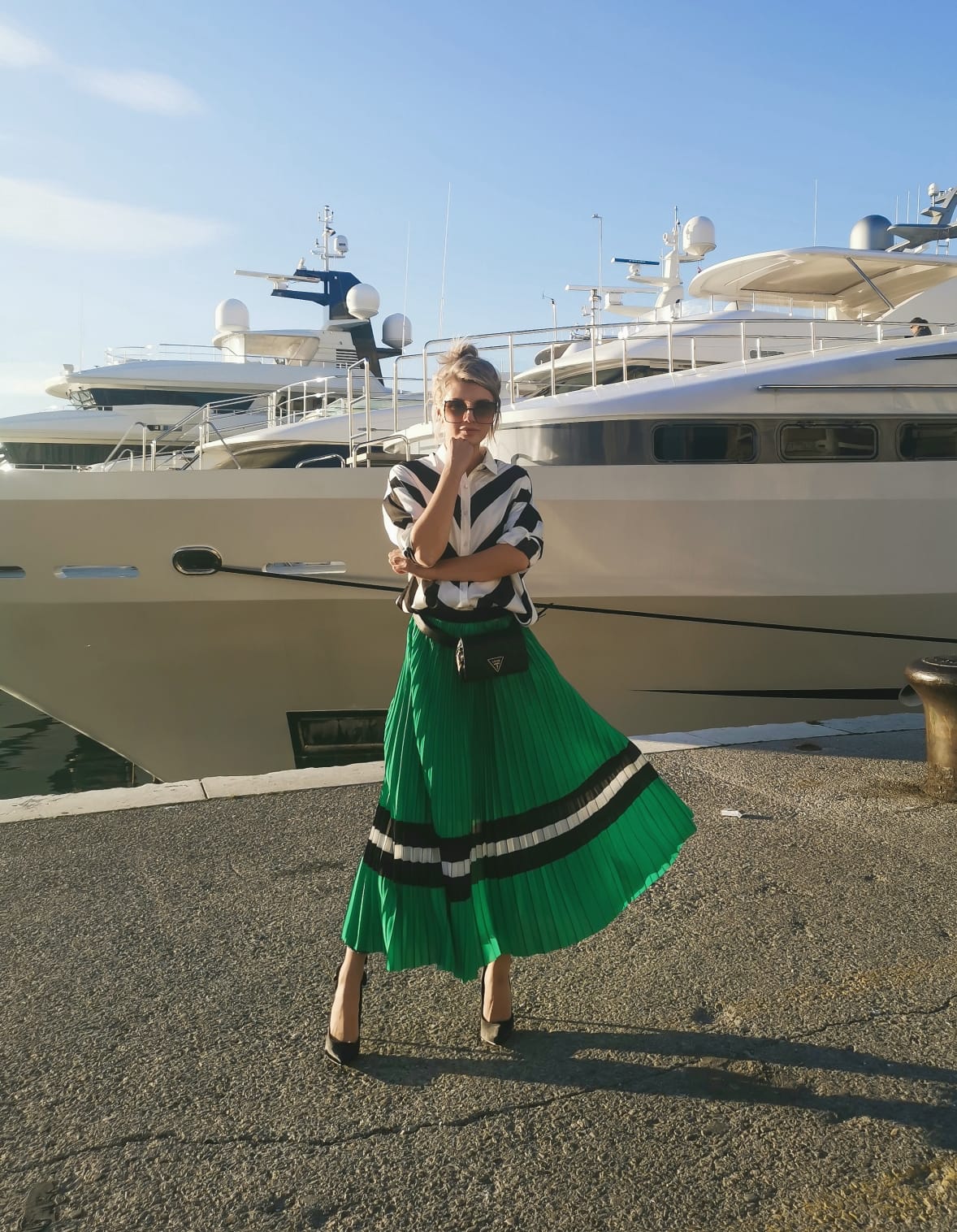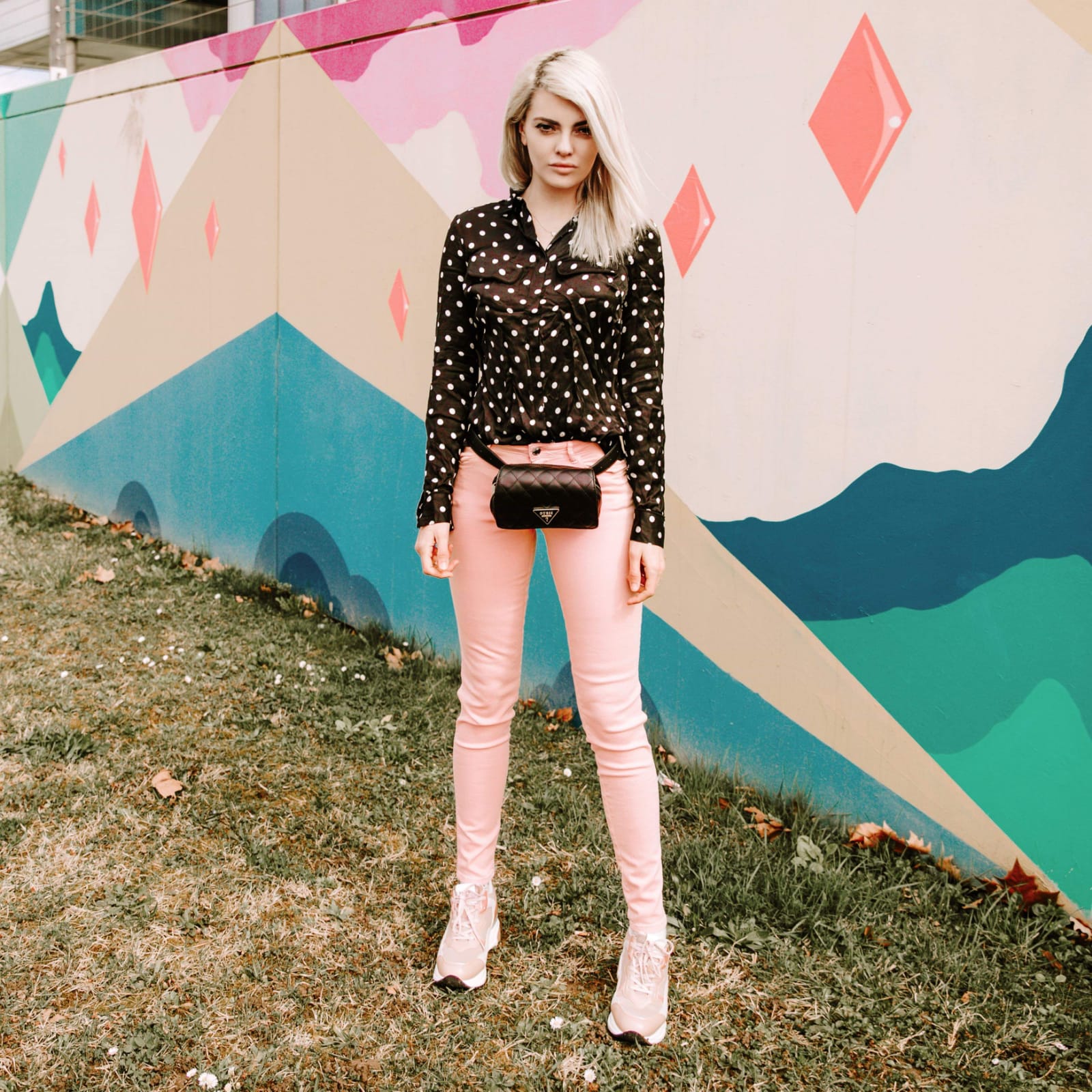 Inspire yourself with striped combinations of Elle Dvornik
Strips are one of those patterns that are always trendy and that can be perfectly combined regardless of your dress style. This timeless paternity is adored by women who prefer classics. His striking combinations raise him and the girls who love the mix of dress styles, and we often see trendy retro style dressers.
One of them that has a truly authentic style of dressing is Ella Dvornik, who in GUESS has selected several trendy combinations with strips and showed us how to carry the biggest this season's trend.
Elegant plain skirt Ella combined with a retro black-and-white shirt and print fish bones, added her classic black shoes to the heel and a pouch around her waist. You can carry this combination to work, for evening outing or walking in the city.
For the other outfit you can just like Elle choose a striped jacket in a white variant, which you can wear as a separate garment or a set with short trousers. The entire outfit Ella spiced with a bright yellow shirt and wiped shoes.
A clothing combination with the eternal trendy Texan jacket can be casual, but also sexy. With her skirt on blue, red and white stripes, Ella picked up a simple white shirt, and the entire outfit lifted her retro shoes to the heel.
You can buy favorite ELE DVORNIK models in GUESS stores in Belgrade – Ušće Shopping Centers and Delta City, as well as Novi Sad – Promenade Centar, and multibrand by FASHION & FRIENDS in Belgrade, Novi Sad, Kragujevac and Niš.