UPGRADE THE CLASSIC
Pioneers of global jeans revolution, American LEVI'S, in cooperation with Harper's Bazaar magazine organized a special action "Upgrade the classic" in its shop in Belgrade – Ušće Shopping Center. Inspired by rock'n'roll vibe of sunny San Francisco at this unusual party, all who have purchased Jenas in combination with another item - shirt, T-shirt, shoes or accessories recieved jeans with embroidered initials.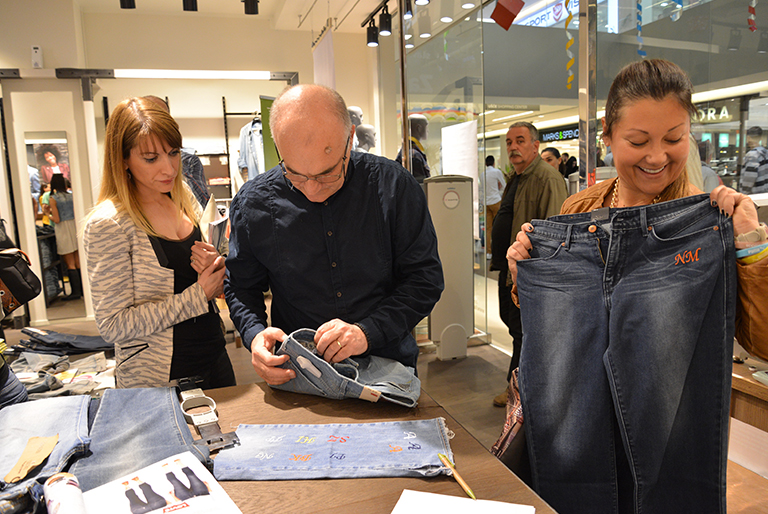 Among the celebrities that we found in Levi's store in UŠĆE SC were Ivan Golušin TV host at Pink tv, Natalija Milosavljevic familiar voice of Radio S, Vesna Antic from SOS channel, and Peter Janošević editor-in-chief of Harper's Bazaar.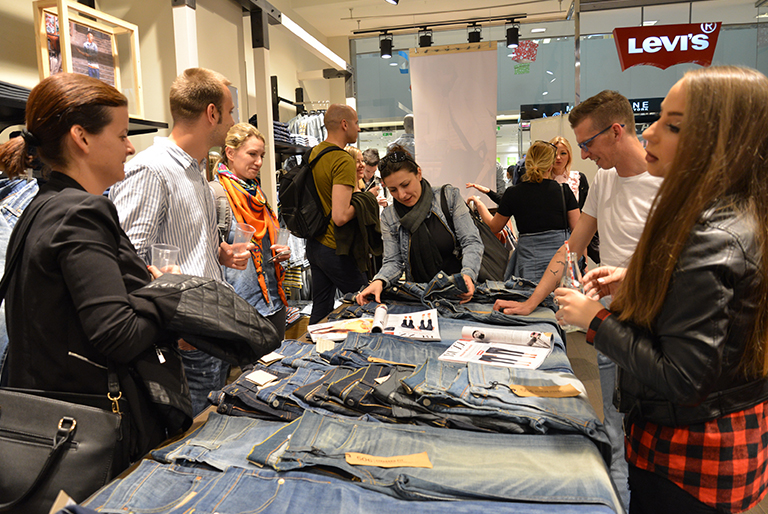 LEVIS 501® CT JEANS
For decades, 501® wearers took their jeans and tailored the legs for a closer fit. We thought: Let's do the work for them. So, this season we've taken our iconic 501® fit, upsized the waist by one size, and tapered from knee to ankle, reducing the leg opening. We've taken the original and added a custom taper. In line with the Spring 2015 Collection's overarching homage to San Francisco, the season's 501® CT Jean is available in a range of authentic denim washes, with names like Precita (inspired by a vintage garment, with stone washing, enzyme washing, tinting and grinding), Old Favorite (the ultimate worn-in look, with bleach sprays and knee rips), Cali Cool (a medium authentic wash with some hand-sanding and enzyme washing) and Rolling Fog (stone washed and bleached), inspired by the city's storied mist and plays on light.