TOMMY HILFIGER LAUNCHES TOMMY JEANS COCA-COLA® CAPSULE COLLECTION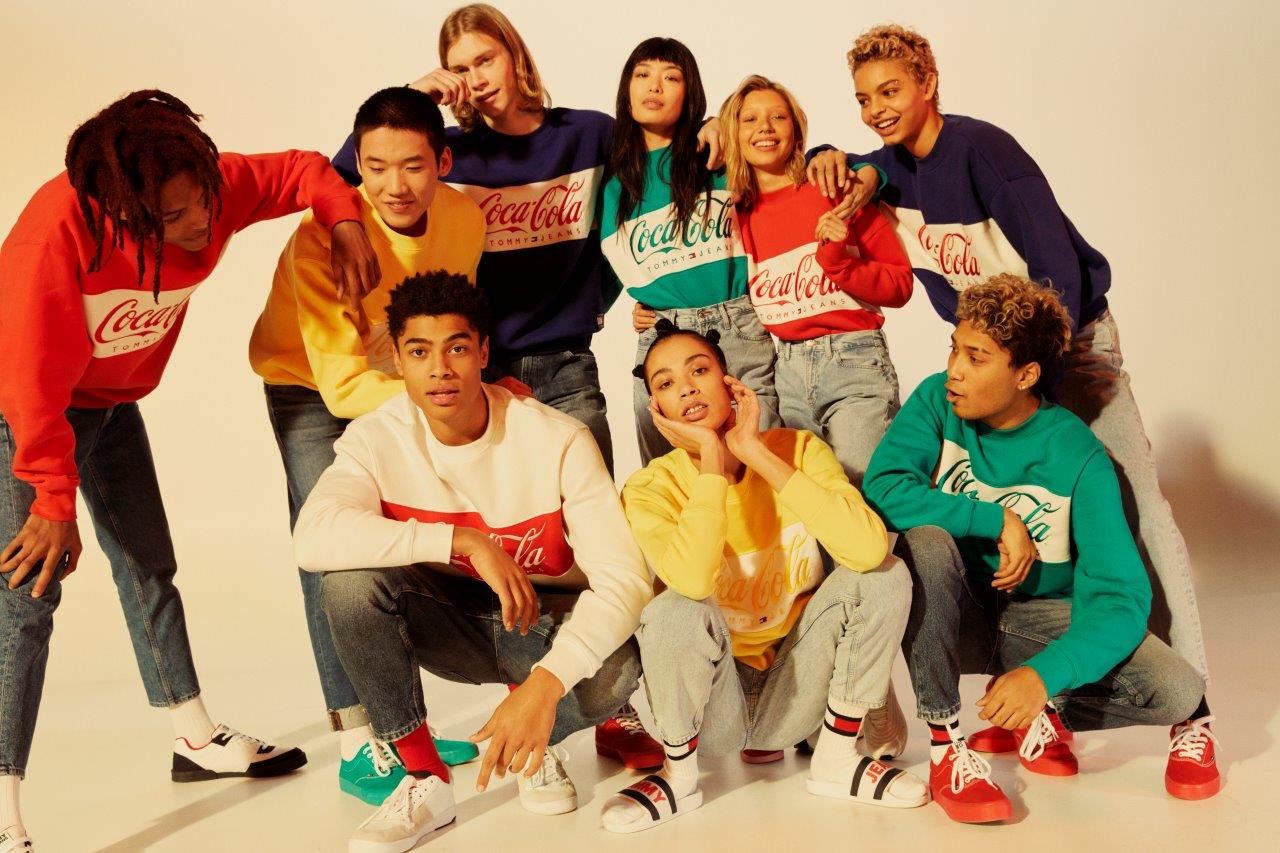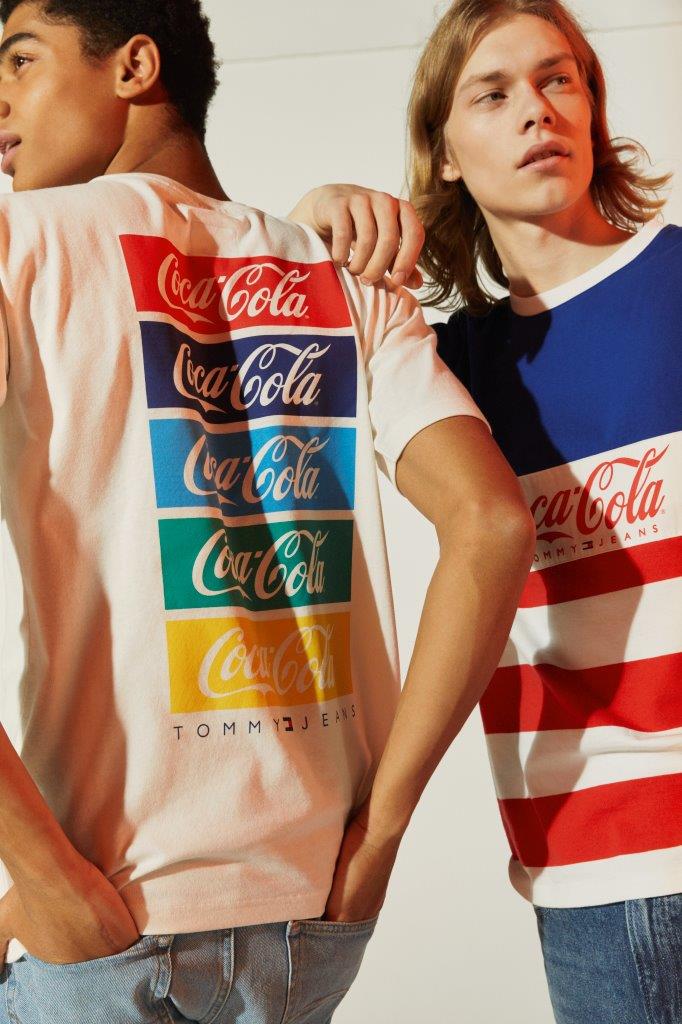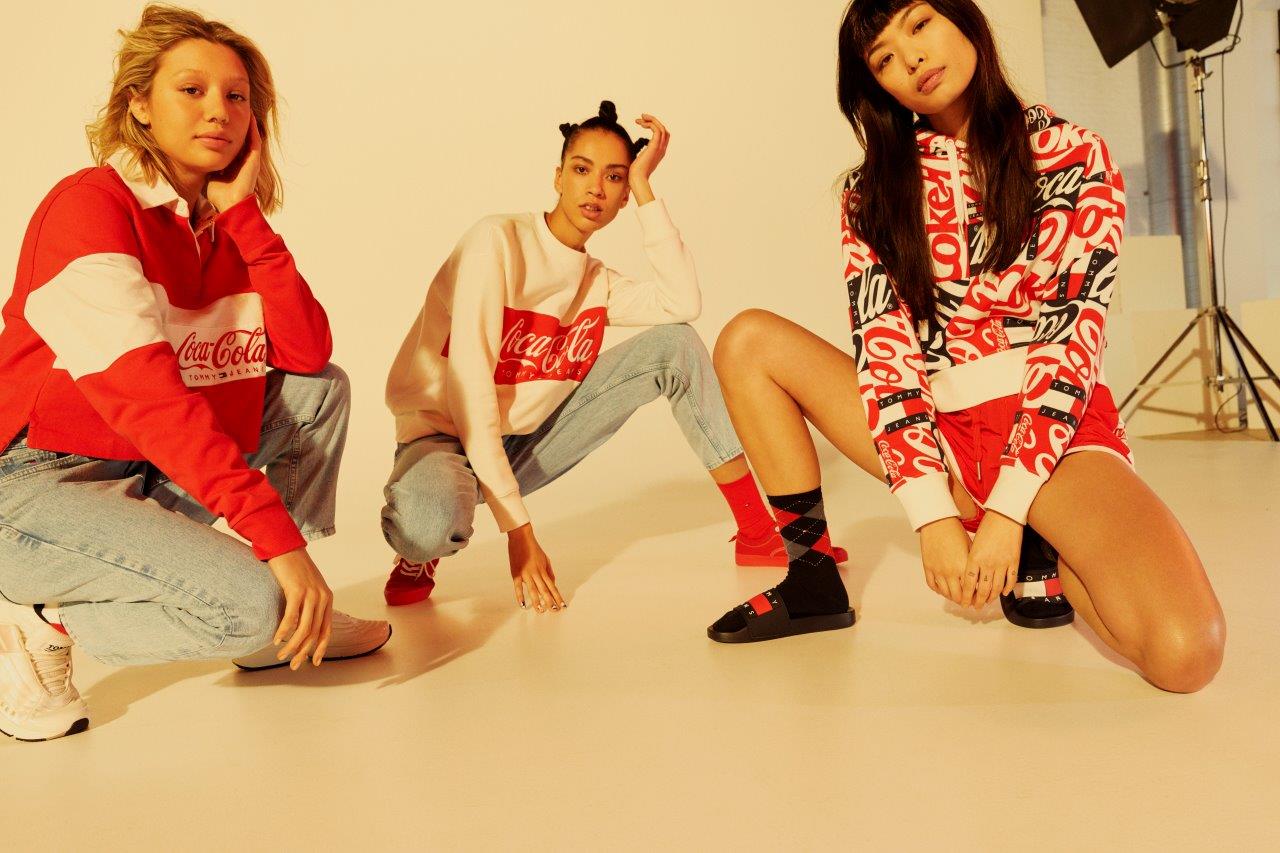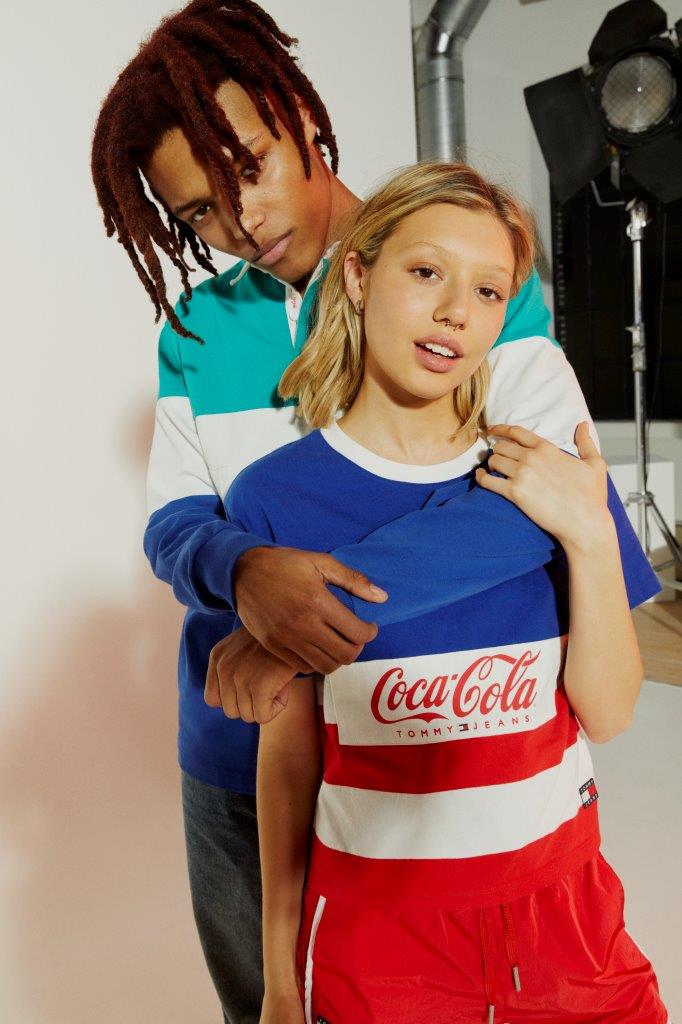 Tommy Hilfiger, which is owned by PVH Corp. [NYSE: PVH], and The Coca-Cola Company [NYSE: KO] announce the launch of the TOMMY JEANS Coca-Cola® capsule collection, a special re-edition of the styles Mr. Tommy Hilfiger designed in 1986 to create the very first Coca-Cola Clothes collection. The iconic American brands share a heritage rooted in pop culture and have reunited to celebrate individuality, determined optimism, and their shared history with a capsule collection and campaign inspired by the archives. The men's and women's TOMMY JEANS Coca-Cola capsule collection will be available at select TOMMY JEANS stores worldwide, select wholesale partners, and online at tommy.com beginning April 5, 2019.
"The TOMMY JEANS Coca-Cola capsule collection celebrates an iconic milestone in Tommy Hilfiger's history," said Avery Baker, Chief Brand Officer, Tommy Hilfiger Global. "The Coca-Cola collection that we launched in the '80s was bold, bright, and instantly recognizable. This re-edition builds on the originals, celebrating the optimistic and youthful spirit at the heart of both brands, while adding a modern street-style twist for the next generation. Since the Coca-Cola collection originally launched, TOMMY HILFIGER has continued to be a pioneer in fusing fashion with pop culture."
Inspired by the original advertisements, the integrated digital campaign is set against a minimalist background and celebrates the inclusive spirit at the heart of the TOMMY HILFIGER brand. The upbeat campaign was shot by Meinke Klein, styled by Luke Day, and features a diverse group of personalities including India Graham, Tyvanni Ebuehi, Zong Meng, Isabella Gallego, Kit Warrington, Mars Murray, Daniel Desmarais, Jiahe Zhang, and Désiré Mia wearing the bold designs. The campaign also includes an exclusive interview with Mr. Tommy Hilfiger, which will be shared across social channels, where the American designer reminisces about the creation of the original Coca-Cola Clothes collection.
The TOMMY JEANS Coca-Cola capsule collection for men and women reissues pieces from the '80s collection with contemporary silhouettes and a new logo that fuses the iconic TOMMY JEANS and Coca-Cola logos. The collection features sweatshirts and T-shirts in royal blue, red, white, yellow, teal and sky blue with a large TOMMY JEANS and Coca-Cola logo across the chest; red shorts with a white logo panel up one side; a blue, red, and white color-block T-shirt with logo; a white T-shirt with the logo in five different colors on the back; a red and white zip-front sports jacket featuring the logo across the front; the iconic rugby shirt reinvented in a red and white or blue, white and turquoise colorway; and oversized hoodies emblazoned with an all-over collage print of Coca-Cola and TOMMY JEANS logos.
"This contemporary expression of Tommy Hilfiger's original collaboration with Coca-Cola brings these iconic designs into focus for a new generation," said Michelle Moorehead, GM Global Licensing and Retail for The Coca-Cola Company. "Our brands' shared commitment to authenticity and optimism shines throughout this collection."
The brand heritage of TOMMY HILFIGER is closely linked to collaborating with pop culture icons from the worlds of fashion, music, art and entertainment. In the '90s, Tommy Hilfiger was one of the first designers to blend fashion and celebrity. He became a pioneer in the industry by dressing young artists such as Aaliyah, Mark Ronson and Usher; and featuring musicians such as David Bowie and Beyoncé in his advertising campaigns. More recently, he collaborated with international supermodel Gigi Hadid, designing four TommyXGigi womenswear capsule collections, and he has been partnering with four-time FIA Formula OneTM World Drivers' Champion, Lewis Hamilton, for a Fall 2018 TommyXLewis menswear collaborative collection.
Friends and followers of the brand are invited to join the conversation on social media using #TommyJeans, @TommyHilfiger and #cocacola.