TIMBERLAND – KIRI-UP
Inspired by the rhythm of the city, Timberland is proud to announce the release of Kiri Up, the sneaker conceived to walk urban women into their natural environment. Over the years, Timberland has become a highly respected name in boot-making and active wear both through innovation and loyalty to its philosophy, made of commitment to craftsmanship and quality materials. This summer, Timberland cross over again the boundaries between its familiar limitless American landscapes and street-style, opening up a new female way to live the city with class.
The urban one could be a wild journey: who better than Timberland could make it an adventurous stylish experience? Thought to fit every woman, from the stylish and busy one to the contemporary and cool, via the sporty and dynamic, Kiri Up is a versatile sneaker that does not follow anybody's footsteps, created to combine brand heritage and sporty attitude with urban challenges contemporary women face day by day.
As most of the 2017 Timberland women collection, Kiri Up was designed in Europe from the EU Design Hub, bringing a European, contemporary and fresh look on to every model. The breathable EVA technology make women wandering through the streets with a comfy attitude, and invite them to explore unexpected urban angles and challenge every day with a brand-new look, while the stretch neoprene ankle support and lightweight woven upper make movements easier. Kiri-Up is made to be lived, thanks to the rubber outsole with high impact heel support, and to a much higher flexibility and strength offered by Strobel technology.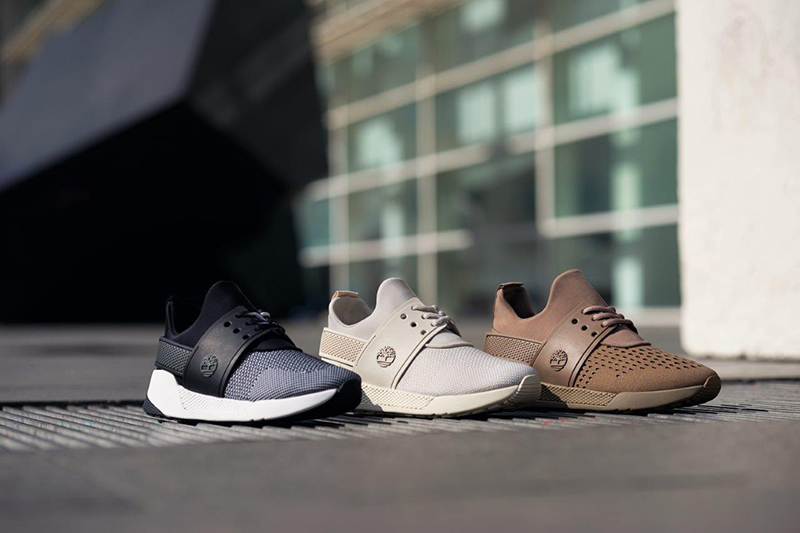 Along with the OG, Kiri Up comes out in different colourways to comply with any personalities and mood, offering in premium eco Suede, to play with styles anytime. Contemporary at first sight, fast-forward by nature, with elegant logo plug, easy fit and smart silhouette, Kiri Up is already a ready to wear instant classic. After the May's preview launch, Kiri Up is available from July in every distribution channel with specific offers, for those who are guided by new trends and casual approach. Heritage and innovation come together in this hot Timberland collection that invites women to finally walk proudly free and cool in their shoes.