SENIDAH x FASHION&FRIENDS: A MAGICAL NIGHT TO REMEMBER
Exclusive Fashion&Friends event, held last Thursday, was filled with style, glamour, emotions and the magnificent performance of the Balkan music star Senidah.
The evening was completely dedicated to the long-term associates, partner and friends of the leading multibrand concept in the region.
More than just an ordinary event, this occasion represented the Fashion&Friends enthusiastic character, which has been nurturing and establishing relationships with its associates and broader audience for fifteen years. One hundred selected guests from the world of business, fashion, film and music enjoyed energetic beat of Belgrade DJ Rokam and had a chance to taste top cocktails made by the bartender who arrived from London specially for this occasion. The guest list included influencers Dunja Jovanić, Una Krlić, Erna Saljević, Ena Luna, singers Mihajlo Veruović Voyage, Slobodan Veljković Coby and Igor Panić Nucci, fashion designer Kristina Bekvalac, photographer Dušan Petrović, models Mia Jokić and Katarina Filipović, actor Milan Marić, as well as the acting couple Tamara Dragičević and Petar Benčina and many others.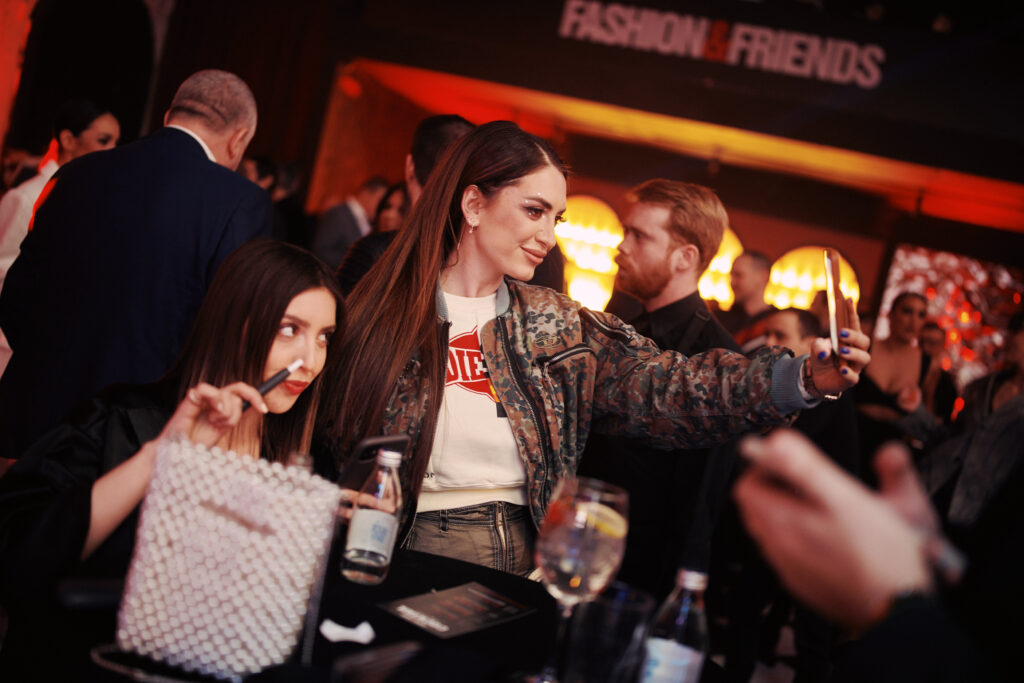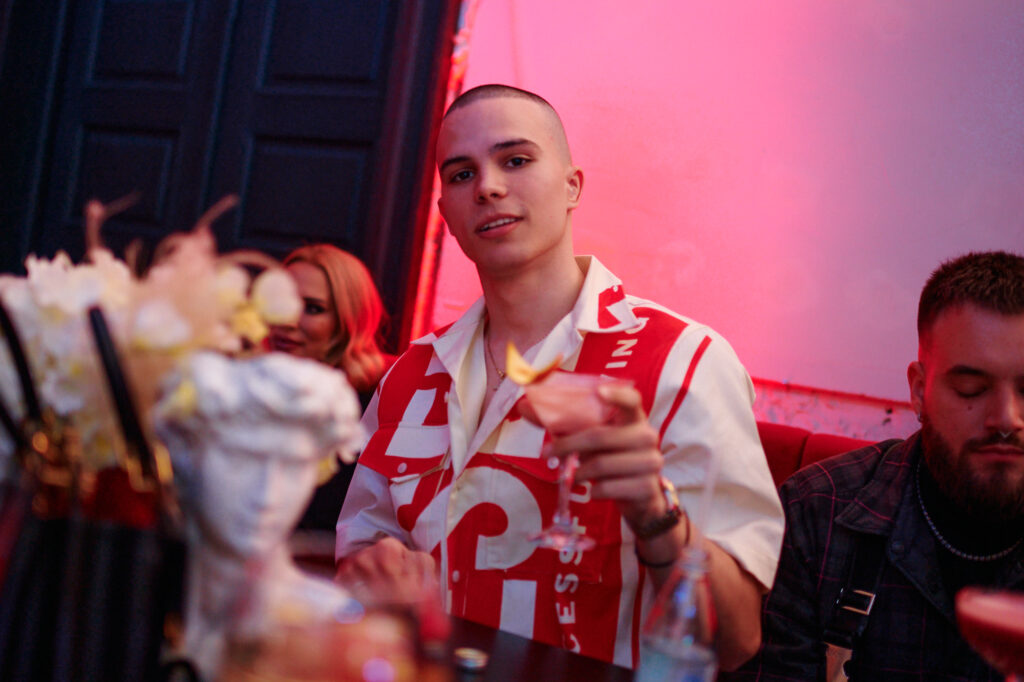 The space full of glamor, striking details and recognizable black and white floor faithfully conveyed the spirit of the Fashion&Friends concept.
The highlight of the evening was the performance of the artist who has been confidently ruling the scene for years.
Senidah performed her greatest hits in a completely new, flamenco arrangement, and after the first beats of the mega-popular song Sladjana, she turned the atmosphere into a real musical spectacle that will be talked about for a long time. The concert ended with everyone's favorite hit Replay, which was the result of a creative collaboration between Senidah and the famous Italian denim brand.
Over the past 15 years, Fashion&Friends has become recognizable for fashion events that push the boundaries of innovation and creativity, with no clear distinction between where fashion ends and art begins.
Many stylings could not go unnoticed, and many celebrities opted for brands such as Diesel, Versace Couture, Hugo, Patrizia Pepe, Miss Sixty, Trussardi and many others. Dunja and Una chose the entire Diesel outfit, while the Tamara's and Petar's elegant and attractive outfits were marked with Diesel, Hugo, Versace Couture, Patrizia Pepe. You can find all the pieces that celebrities have worn in our mono brand stores, multi brand concept stores Fashion&Friends, as well as on the web shop and on the Fashion&Friends application.
Yours,
Fashion Company