SCRATCH & WIN DISCOUNT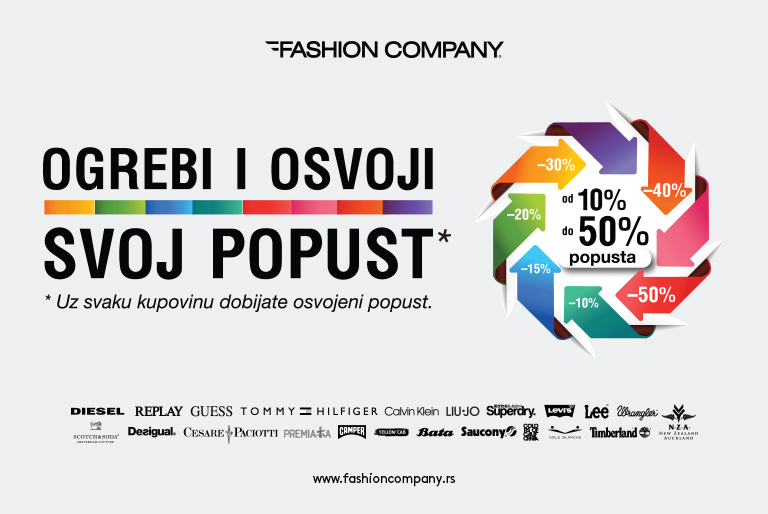 Action
"SCRATCH & WIN DISCOUNT"
, allows you to get
from 10 to 50% discount
calculated on the current prices of the product from collection fall/winter 2016 in Fashion Company stores until December 21st. It applies to selected items from
MID SEASON SALE
offer, where on the existing discount will be calculated the scratched discount. The action does not include items of the brands UGG and MOU. It applies on selected items of TIMBERLAND. The maximum amount of account per voucher is 100,000 RSD. Your Fashion Company.