REPLAY TOUCH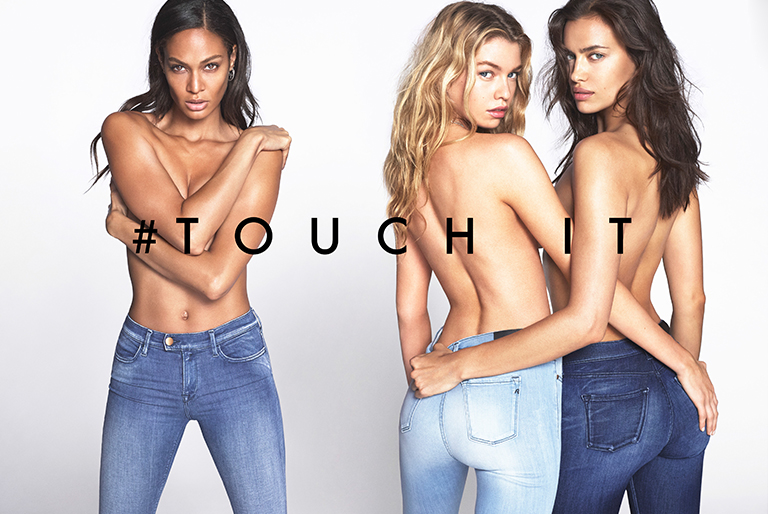 Replay presents TOUCH: a disruptive new jeans for women with an amazing smooth factor and a rich, attractive fabric. Innovation is simple: it works when the look and feel of any object work in perfect synch with its function. That's exactly what Replay TOUCH does..
With
TOUCH
Replay wants to bring something revolutionary to the arena of female jeans. The solution is as innovative as it is simple because it works on all of the little details that are relevant to people to answer two of  women's basic needs: to be sexy and at ease at the same time.
TOUCH
guarantees an amazing inside-out smoothness. Keeping  the same performance in terms of stretchability as the Hyperflex models,
TOUCH
takes the idea of natural feel to another level and has a one size slimmer effect, without creases on knees and bottom during movements, thanks to the patented RECALL system.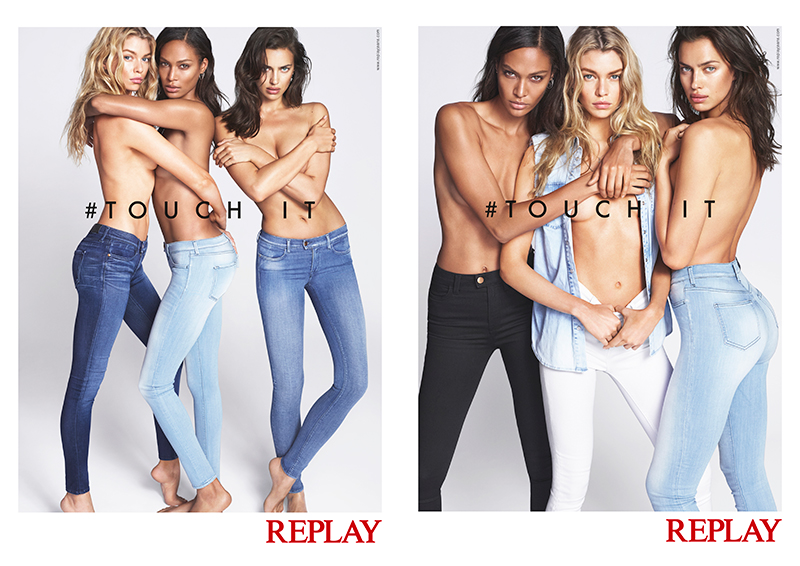 These jeans are a piece of art with a silently loud branding which will make them immediately recognizable as Replay but in a subtle, elegant way thanks to a flawless look where emphasized stitching and embroideries have been removed to be replaced by premium labels and details as buttons and rivets with a warm pink gold finishing. The offer is made up of 4 fits in several washes and colours:
SKINNY CROPPED, SKINNY LOW WAIST, SKINNY HIGH WAIST, SKINNY SUPER HIGH WAIST
. The main colours are
INDIGO
in dark blue, medium blue with whiskers, medium light blue with hand brushing bleach and super bleach;
BLACK
in dark black, medium grey and super light grey and
WHITE
colour. The ad campaign by the visionary duo MERT & MARCUS features three supermodels: IRINA SHAYK, JOAN SMALLS and STELLA MAXWELL. Stars of the campaign are the TOUCH jeans, whose feminine and pure lines are enhanced by the models' sinuous bodies and sensual movements highlighting the essence of a unique product.