PERFECTION IS BORING – DIESEL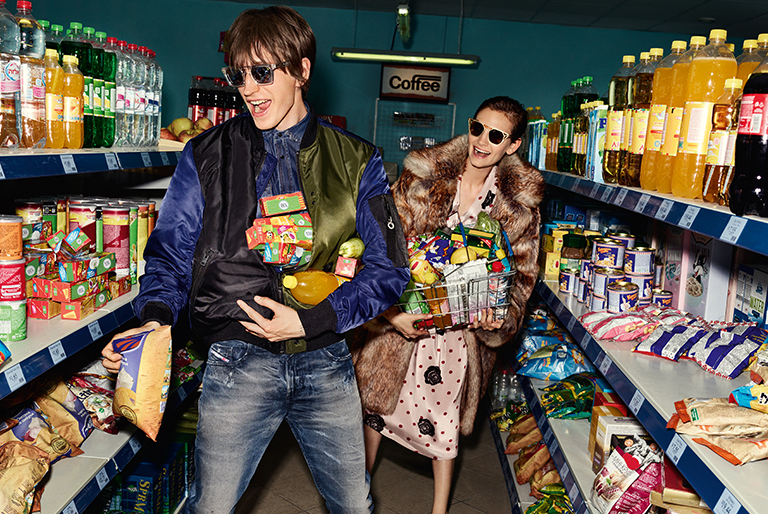 While the web pursues #flawless Diesel celebrates imperfection in new campaign GO WITH THE FLAW directed by François Rousselet.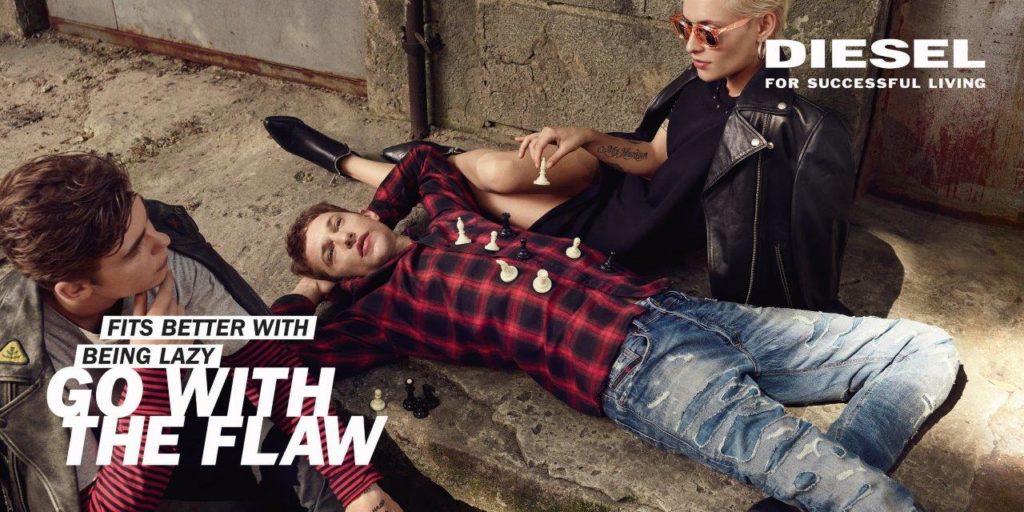 Diesel has always stood to challenge conformity. Today conformity is the chase of perfection, look at your social channels: perfect holiday, perfect pictures, perfect life, fitting in with the status quo. It's going with the flow. It's time to GO WITH THE FLAW.
Dok svi na vebu prate #flawless, Diesel u svojoj novoj kampanji GO WITH THE FLAW slavi nesavršenost.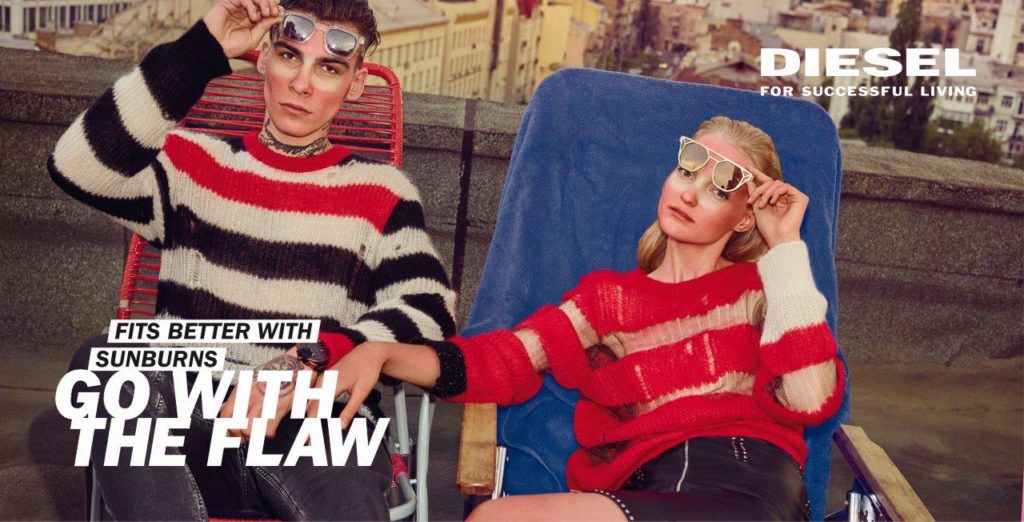 That's right, we said FLAW. Not flow. Be unordinary because #flawless is forgettable. Roll with what you've got, even though it's not ideal. Embrace what you can't control. Find a little bravery to wear your flaws with pride, take a front seat and enjoy the ride.
It's time to go with mistakes, go with remakes, go without knowing if you have what it takes. GO WITH being reckless, megalomania, compulsive shopping, being lazy, forgetfulness, being nosy. Even your sunburns.
"I was fifteen years old when I made my first pair of jeans by hand. Of course they weren't perfect. But that made them special – and unique, like everything we have done across our history so far", says Diesel founder Renzo Rosso. "I have always been more interested in imperfection because it stands out from the crowd."
A film by François Rousselet, the French director who has created videos for Snoop Dogg, Ma-donna and The Rolling Stones, is the centre of the GO WITH THE FLAW campaign. During the mini-movie Edith Piaf provocatively sings 'Non, je ne regrette rien' as the cast embrace the un-comfortable of their everyday lives – and rise above, laughing.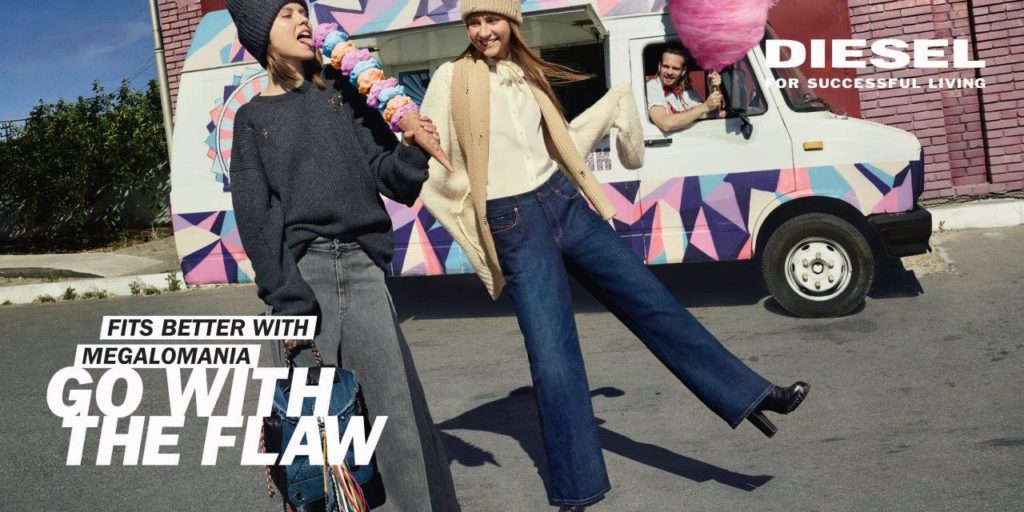 Always late? You'll make a big entrance. Secret snorer? Your lover has a soundtrack. Bad dancer? You'll be a YouTube sensation. Lazy? You won't waste energy. Style your shortcomings into something extra – because success lives outside of conformity. Perfection is overrated.
"Being unique is much more beautiful than being perfect," explains Diesel Artistic Director Nicola Formichetti, whose casting approach finds incredible looking people with interesting features, affirming the message of self-love. "Change the way you look at things so even the bad becomes positive, overcoming obstacles and fears. You'll have the best life possible."