MAISON SCOTCH FALL/WINTER 2015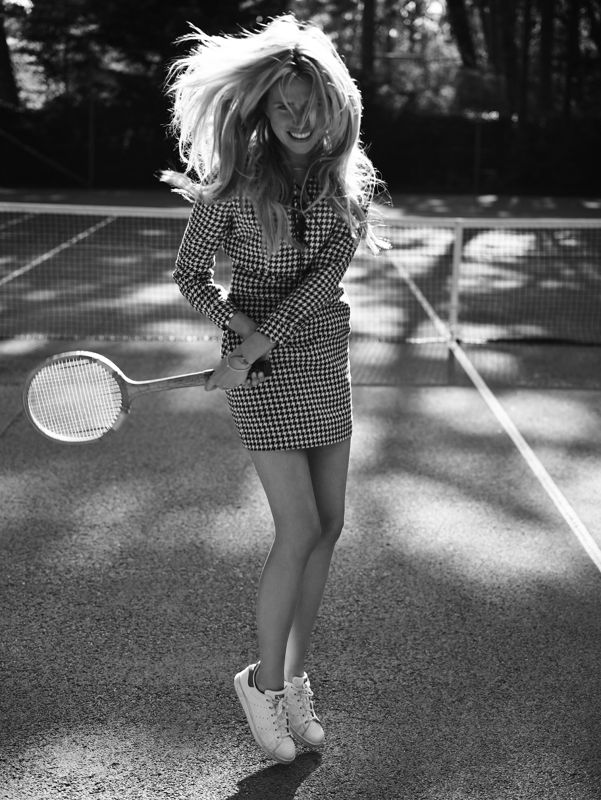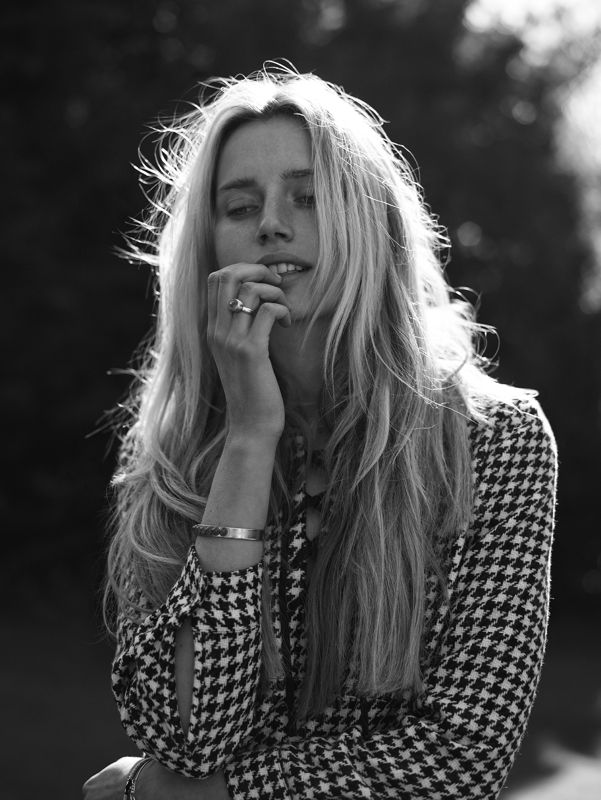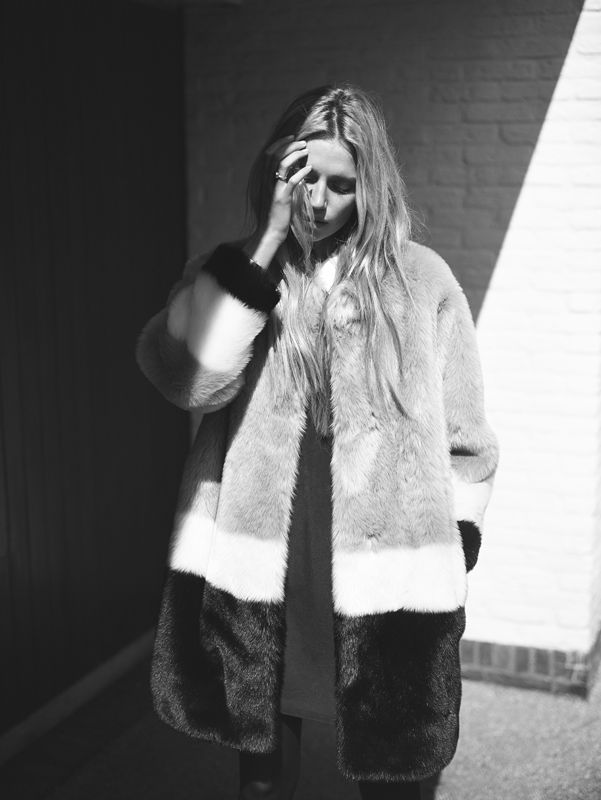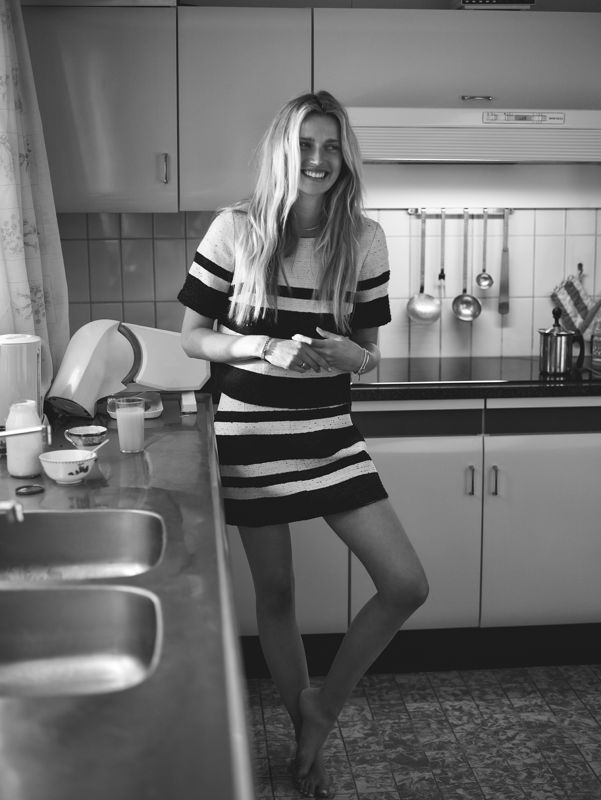 This season Maison Scotch captures the essence of the swinging 60's and dazzling 70's with a collection that crosses from nouveau bohemian to electric mod to the last days of disco. The first delivery begins with an ode to wandering spirits with a treasure trove of eclectic inspiration from around the world. Folk craftsmanship elevates everyday pieces like jackets into covetable embellished pieces. The contrast is turned up when romance and rebellion collide pairing feminine silhouettes with military inspired items. The mood slips into a jazzy beat of the 60's with a playful interpretation of downtown mod with a riot of tactile textures from bouclé to teddy fur. Finally, there is an opportunity to shine in glittering disco dresses in sumptuous materials with plunging necklines.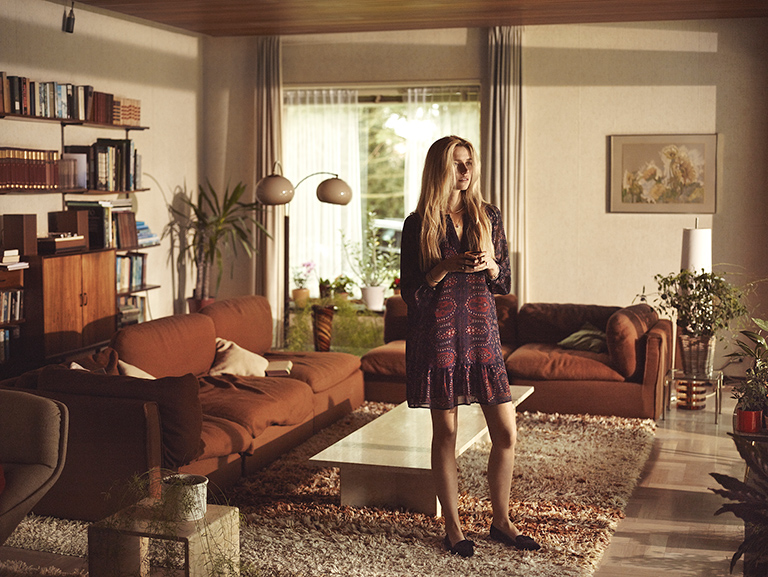 BOHEMIAN WANDERLUST
Imagine the wardrobe of an enigmatic adventuress living in a world that is threaded together from bohemian myths and vintage treasures from exotic lands. Our romantic traveller has traversed the globe many times over gathering inspiration from heirloom tapestries to antique wallpaper florals. A variety of silhouettes reflect her laid-back mood like the drapey embroidered blouse or the quilted Japanese kimono. A rhapsody of glittering embellishments is brought into balance with sporty elements to give this delivery an overall modern feel. The palette is a muted interpretation of autumn hues with old rosewood, sumptuous inky blues and an unexpected pop of bubblegum.
WILD REBELLION
Abandon the urban uniform that's for girls who play by the rules; march out of step instead to rouse the femme rebelle within. Test new ground and let rebellion run wild. Explore notions of soft romance with flirty embroidered textiles and spills of frills. Engage your rebellious side with tough military inspired pieces from sharply tailored jackets to brushed woolly knits. We explore the great outdoors with blanket inspired checks on large oversized coats and create unexpected contrast with distorted combat print over shimmery lurex jacquards or leather teamed with lace. The colour palette features a legion of army hues from hunter green to khaki with softer tones of dainty buttercup yellow mixed with rich bursts of Mars red.
POP ODYSSEY
Welcome to London in the swinging 60's: hot jazz, miniskirts, and bold optical prints. The modern retro vibe of this delivery takes inspiration from pop culture when it was at its best. We see confident modern silhouettes like roll neck sweaters and strong yet sexy draped silk shirts. A dose of good humour brings back 60's nostalgia with vintage ski colour blocking in tees and sweaters. The biker jacket, which is reworked in a playful teddy fur is a witty interpretation of the eclectic youth culture of the mod era. With graphic prints and plenty of black and white, there is also a contemporary palette of soft blues, pale pinks and rich aubergine hues.
STARDUST 77
Let's go back to the last days disco, where white was the colour of the night and everything dazzled in silver and gold. Take Bianca Jagger circa Studio 54 as your style inspiration for outlandish outfit ideas that made history in the glittering era of the 70's. Choose sequins, lamé and head-spinning silhouettes that are made for making a grand entrance and parading around on dance floors. An evening look would not be complete without a sensuous dress with a plunging neckline or alluring fringed details that can shimmy along with the rhythm of the night. A classic take on disco dressing is seen with elegant scarf blouses paired with menswear pieces such as tailored jackets and pants. The mandatory metallic palette is matched by classic black, white and vibrant pops of cranberry.