LIU JO BOTTOM UP AMAZING FIT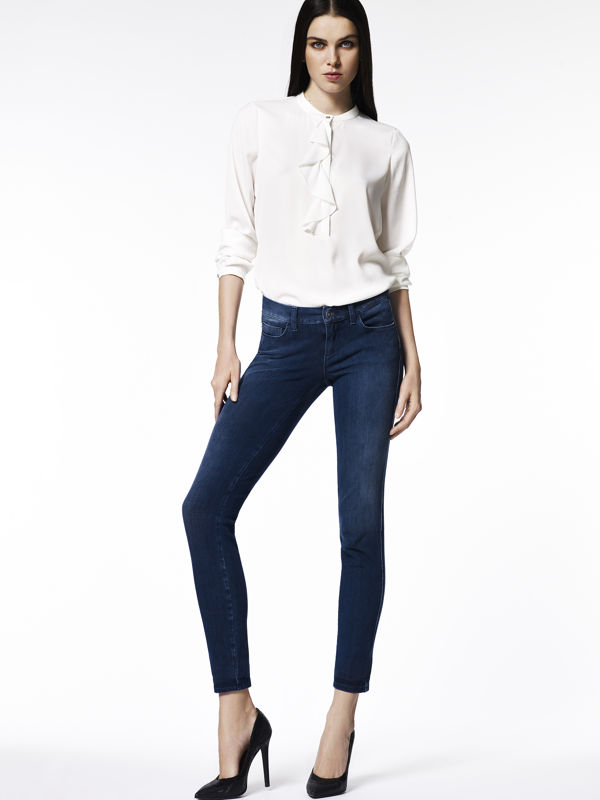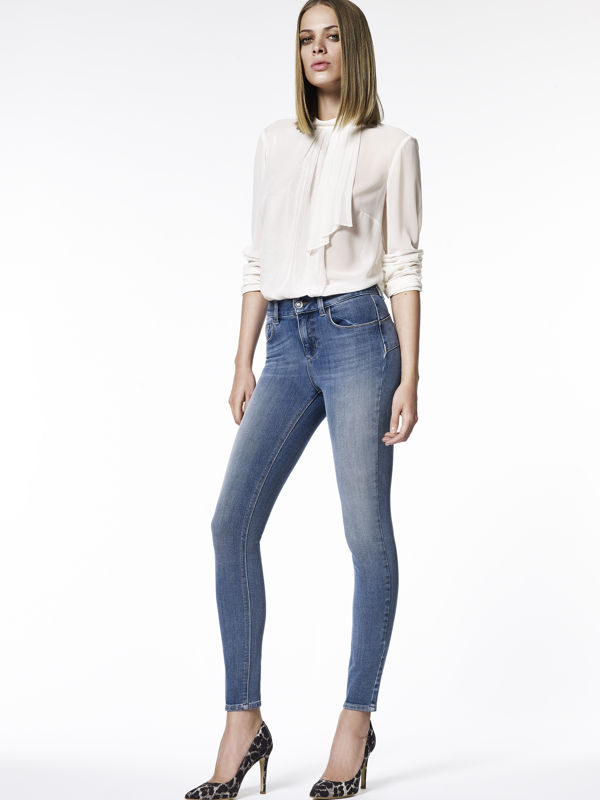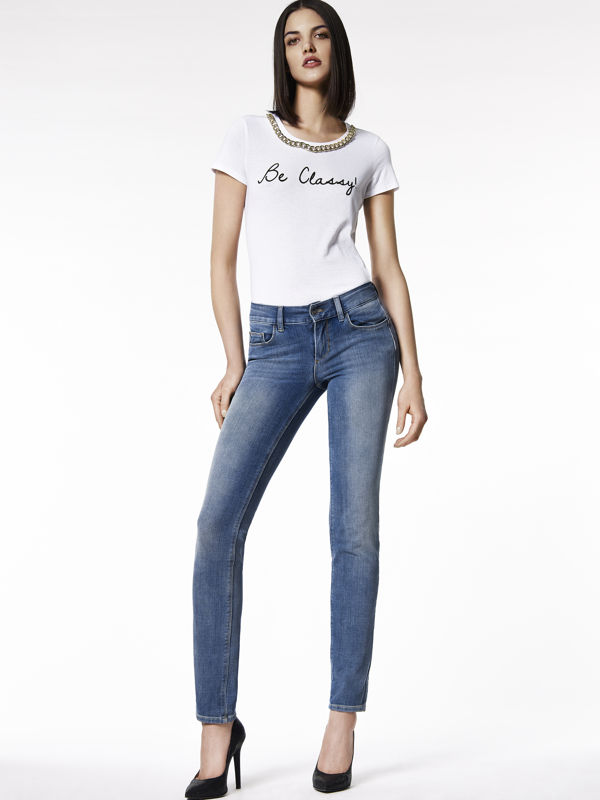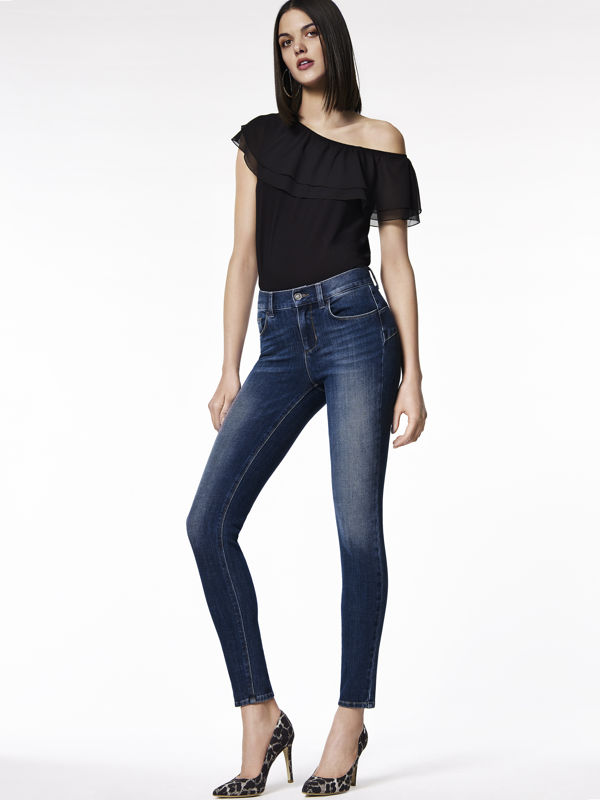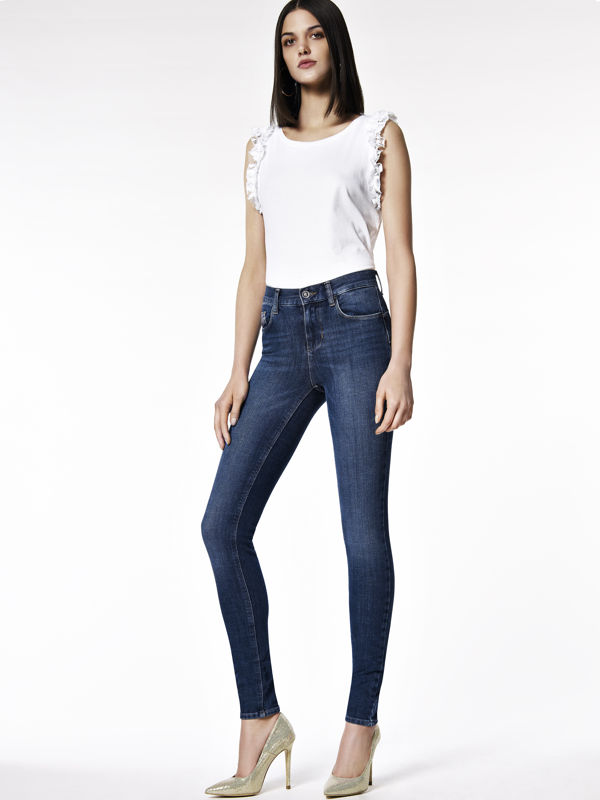 The Bottom Up Amazing Fit is back with a vengeance. Six months after the launch of the denim collection that has been a huge hit for the industry, the brand – its strongest DNA being precisely jeans – ups its game and stakes it all on its hero product, upgrading it with more fits and washes.
The Bottom Up Amazing Fit is the evolution of the legendary Bottom Up jeans, the icon born at Liu Jo's back in 2008 and a must-have piece for denim lovers all over Europe and beyond. The secret is in the design of this style of jeans, an extraordinary trick that makes all the difference: an upturned yoke and a special tuck shape the silhouette and enhance the natural femininity of every woman, for an outstanding 'bottom up' effect. So, jeans have become the embodiment of elegance, seduction, femininity and, eight years later, the Bottom Up design is still unsurpassed, still one of a kind.
The brand stakes it all on the Bottom Up Amazing Fit and broadens the range of styles
But Liu Jo's interest in new designs and innovation did not stop there. In 2014, the launch of the new Bottom Up jeans in a high-tech material, the T400 fibre, which felt extremely soft and nice and never lost its shape; in 2016, the real evolution, the Bottom Up Amazing Fit, the pride and glory of the brand's denim range: the result of a partnership between Liu Jo and Isko, these new Bottom Up jeans are made of a special material that is twice stretchy, in both the weft and warp – the ISKO BLUE SKIN™, a key engineered feature that shows how Liu Jo always tries to combine experimentation with femininity. What's so special about these jeans? No sagging, impeccable fit, super skinny, and comfort 24 hours a day, 7 days a week. And now, even a wider range of fits, which really meets all the needs and adapts to any body shape. In the Spring/Summer season, Liu Jo will actually broaden the range of Amazing Fit styles and washes, providing its fans with an incredible choice: along with the 'classic' 'Bottom Up Amazing Fit styles, i.e. the Divine (high waist, skinny leg) and the Magnetic (regular waist, slim leg) in medium light or medium dark wash, the next season will include the Monroe (regular waist, cropped skinny leg), the Fabulous (regular waist, skinny leg) and the Noble (regular waist, straight leg). The former two styles will only be available in a medium dark wash and in a special light material for the summer season, while the Noble will be available in medium light or medium dark wash. There's a pair of jeans to fit everyone: for an even more outstanding, even more amazing look.