LEVI'S & MICKEY MOUSE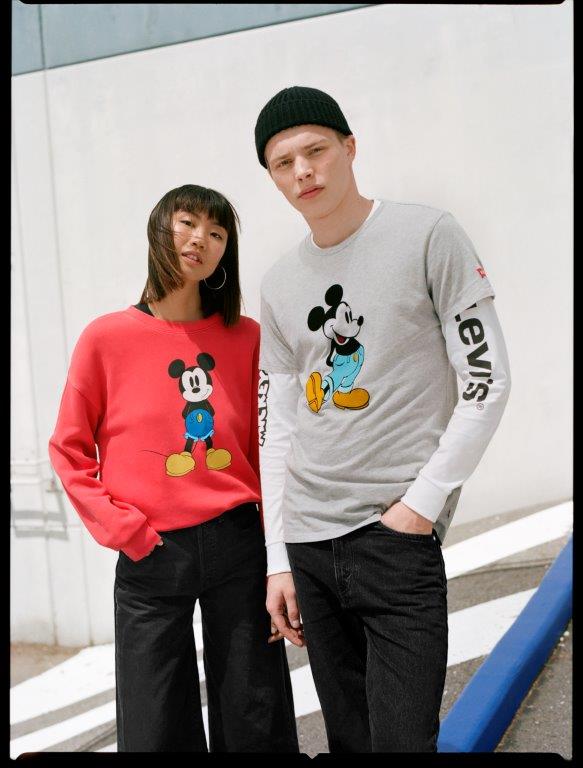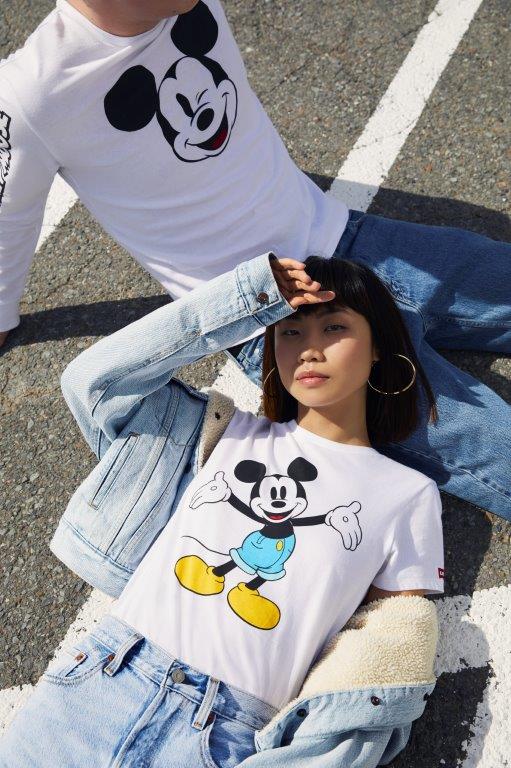 For the better part of the last century there have only been a handful of symbols that have resonated as true American icons. Mickey Mouse is one and Levi's® blue jeans are another. This Fall/Winter 2018, in honor of Mickey Mouse's 90th Anniversary, these true original brands join forces for the first time ever for a special edition Mickey x Levi's® collaboration.
Along with tees and sweatshirts featuring Mickey Mouse graphics – many of which have been pull from Disney's archives in Anaheim, CA – the collection also includes a special edition Mickey-adorned Levi's® Trucker jacket and a pair of Levi's® 501® jeans with an all-over Mickey print. The graphics certainly scratch the itch of today's street wear-inspired logo-mania and the various denim washes achieve the lived-in '80s and '90s look. Pairing Mickey's famous iconography with Levi's® classic silhouettes puts a fresh twist on their combined 235 years of history, further establishing these two brands as the true originals of past, present & future.