LS&Co. Commits $3 Million to COVID-19 Response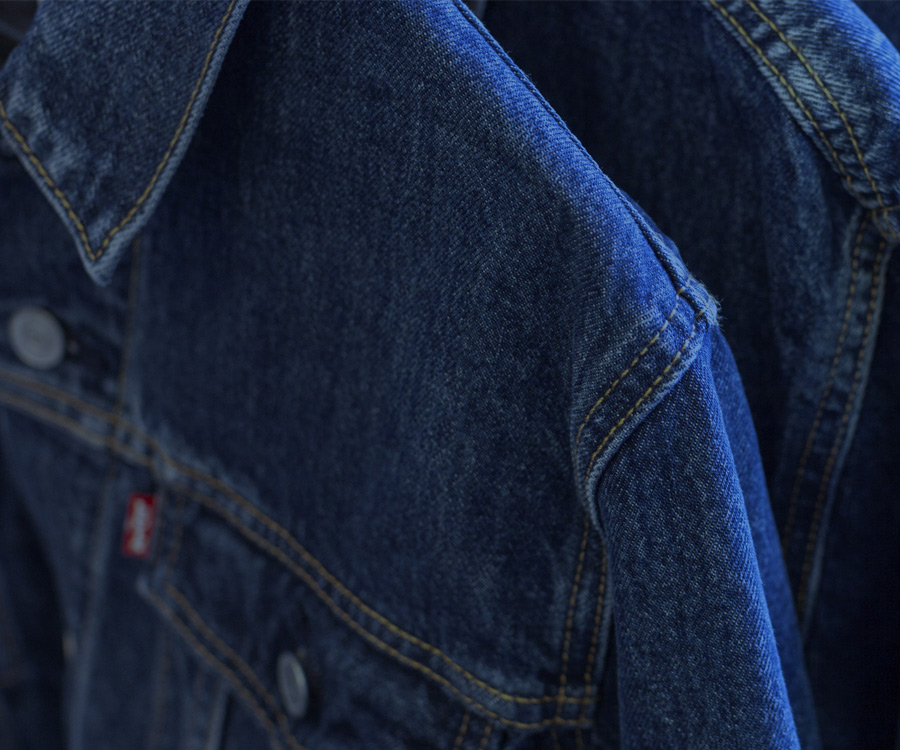 Chip Bergh, President & CEO Levi Strauss & Co.
As our communities around the globe face the growing impacts of the COVID-19 crisis – from health threats to social isolation, food insecurity, racism and economic instability – we are all united by our desire to find ways to help.
Levi Strauss & Co. has a legacy of leadership and doing the right thing, and we want to let you know the steps we are taking to fulfill that responsibility now.
We know our response will evolve as the impact of the crisis continues to play out – but to start with, we are committing $3 million to relief efforts, with a focus on employees, community partners and supply chain workers. Fortunately, supporting our communities through tough challenges is nothing new to LS&Co. We have strong programs and networks in place that we have been able to quickly pivot toward this response.
The Red Tab Foundation
First and foremost, we're committed to helping our own people through this crisis. The Red Tab Foundation (RTF) was built for times like these and is already playing a critical role with our employees, fielding a sharp increase in requests for assistance from around the world in just the last week.
The Levi Strauss Foundation
While there are a lot of unknowns right now with this global pandemic, it is clear that the Levi Strauss Foundation (LSF) can play a vital role in protecting some of the most vulnerable in its wake. In these early days of the crisis that is likely to have long-lasting impacts, LSF is focused on supporting vanguard organizations that are championing marginalized people who are likely to be most affected, including Chinese for Affirmative Action, VisionSpring, Tipping Point, Swasti,  Doctors Without Borders and the Urgent Action Fund for Women's Rights.
Employees Giving Back
Of all the ways that we bring profits through principles to life, the most vital expression of our values comes through our employees. We launched a 3:1 Employee Giving Campaign that has raised more than $160,000 to date supporting a wide range of organizations that are filling critical needs related to the pandemic, from the global (like the World Health Organization's COVID–19 Solidarity Response Fund) to the very local in Belgium, USA, Asia..
We're also continuing to connect our employees to volunteer opportunities for the causes they care about – virtually, of course.
In addition, dozens of employees have demonstrated just how seriously we take our commitment to supporting our own by volunteering with the Red Tab Foundation to make outreach calls to LS&Co. retirees in the coming weeks.
5:01 Live Series 
Levi's® is helping you stay connected to your favorite artists – from Snoop Dogg to Brett Young – right from your own home with the "5:01 Live" series on the Levi's® Instagram channel, as well as the brand's market-level channels globally. Every day, you can watch a different artist perform (available for 24 hours afterward if you miss the live version).
Supporting Workers in Our Supply Chain
The Levi Strauss Foundation is working with partner organizations in a number of sourcing countries to help address the immediate impact of the coronavirus in the apparel supply chain. This will include a series of grants focused on public health support and food security for factory workers, particularly for women who are most vulnerable to economic shocks.
Meeting the Need for Masks
It's clear that there is currently a shortage of the personal protective equipment (PPE), like medical-grade masks, that health workers need. We are therefore donating medical-grade masks that we had stored for employee safety to hospitals around the globe (nearly 10,000 to date) and are connecting employees to resources to donate any extra N95 masks and other PPE they might have to their local hospitals.
This is just the beginning, and we will keep you updated as our company response develops. Your response during this time continually renews my optimism that we will successfully navigate this crisis, as we have so many others in our 167-year history.