HAILEY BIEBER IN LEVI'S® 501®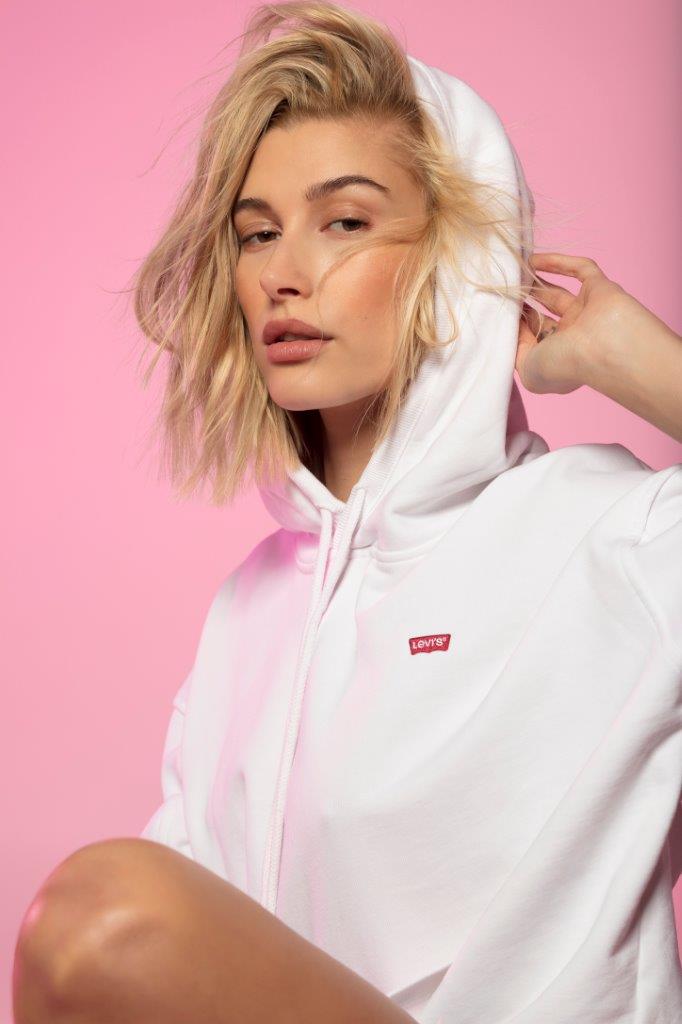 CELEBRATING THE 501®, CUSTOMIZATION AND FESTIVAL SEASON
The most iconic, the most collectable, the most sought after, the most popular, the most lived in… the Levi's ® 501®.
In 1847, Levi Strauss immigrated to the U.S. and when the news of the California Gold Rush hit in 1853, he manifested his destiny and moved to San Francisco. He started a dry goods business and in 1873 went on to create one of the most iconic articles of clothing ever made — the 501®. Constructed before the invention of the zipper, the signature button fly is a key detail that defines 501® jeans—the perfect union of function and style.
Every year on May 20th, 501® Day, Levi's® celebrates the birthday of the original blue jean, turning 146 years old this year! Levi's® is kicking off the celebration early with none other than Hailey Bieber. "Hailey embodies that authentic and optimistic self-expression we felt represented the broad appeal of the 501® jean." ~Jennifer Sey, Chief Marketing Officer Global Brands, Levi Strauss &Co.
From the beginning of the 501® celebrations in May, through to the festival season in June and July, Hailey reimagines her 501® shorts and jeans with hits of neon — everything from the 501® Original, to the 501® Skinny, to Levi's® Authorized Vintage. You'll see the iconic Levi's® back patch reimagined in a variety of neon colors, choose your favourite and make a statement with your favourite 501's® at the Levi's Tailor Shop.
"I think it's probably the most iconic piece of clothing there is – I remember how amazing the fit was on my first pair. They've been my favorite ever since." ~ Hailey Bieber
From its origin as a functional work garment to its prominence as a fashion statement, every 501® jean tells a story. It's been a style of choice for some of pop culture's most beloved figures — the rebellious James Dean and the iconic Marilyn Monroe — as well as a highly sought-after vintage find.
"She's one of the most authentic and loved girls in fashion, so who better to put in one of fashion's most iconic products?" ~Karyn Hillman, Chief Product Officer Global Brands, Levi Strauss &Co.
@Levis
#501Day
#501forFestival
#LiveInLevis