FASHION&FRIENDS SPRING ADV CAMPAIGN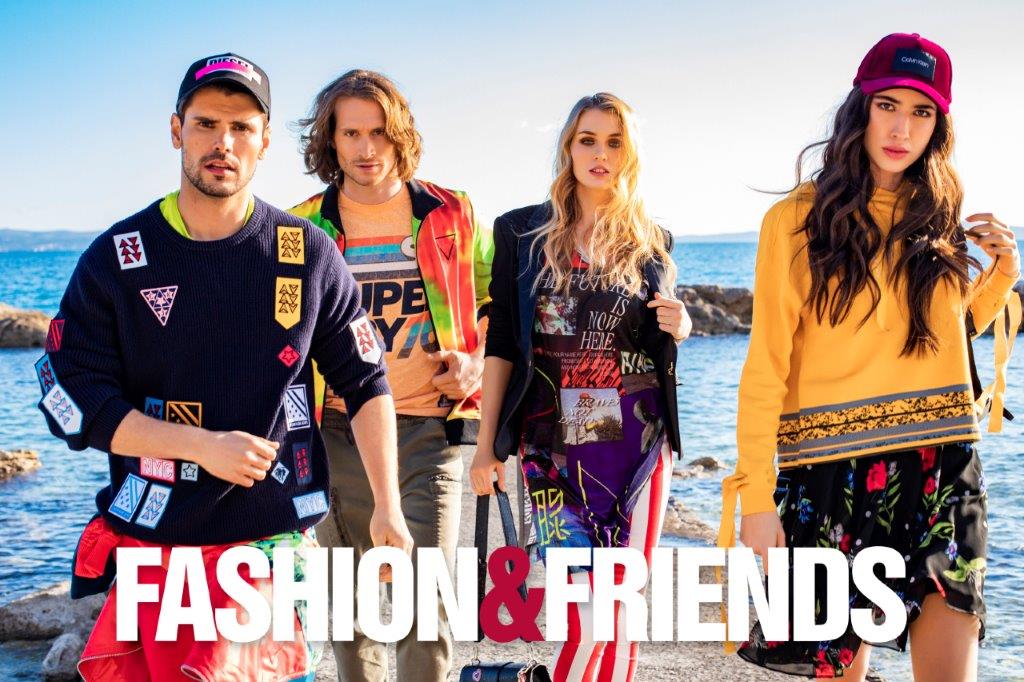 The most famous multi-brand concept store in the region, FASHION&FRIENDS, has started the beginning of the new season with spring campaign that supports the energy of new generation "millennials" and their world full of colours. Adriatic sea was the inspiration for the spring campaign, due to its strong blue colour and vibrant background that give a special vibe to bright tones and layered textures. We dared to bring light and optimism to the surface, as everyone needs a bit of colour after a long winter. The campaign is showing those beautiful moments of pure joy as a strong connection with our customers – cause wearing our brands, they are showing joy.
On the images you will find MUST HAVE articles of the world`s famous urban brands such as Replay, Diesel, Tommy Jeans, Guess, Liu Jo, Levi's, Manila Grace, Steve Madden, Scotch&Soda, Calvin Klein jeans, SuperDry and others.
Multibrands stores FASHION&FRIENDS are located in Serbia – Belgrade, Novi Sad, Kragujevac and  Niš, Montenegro – Podgorica, Budva, Bar, Nikšić and Kotor, Macedonia – Skoplje, Croatia – Zagreb, Rijeka, Zadar and Split, Bosnia and Hercegovina – Banja Luka.
The campaign is signed by Marketing team of Fashion Company and one of the most famous photographer Goran Čizmešija.