5 questions for Dušan Domović Bulut, our brand ambassador
Over the past years Fashion Company has been collaborating with young, urban trendsetters who have a great fashion sense and a unique style. They present new fashion trends in an authentic way and serve as an inspiration for their fans and social media followers.
Dušan Domović Bulut, the best three-on-three basketball player in the world who will compete at the 2020 Summer Olympics in Tokyo – loves to wear Fashion Company brands.
Last month he received the award for the best athlete in Vojvodina dressed in Replay and Diesel pieces. At the launch of Moose Knuckles brand in Fashion&Friends store in Belgrade, Dušan captured the attention of the guests and members of the media.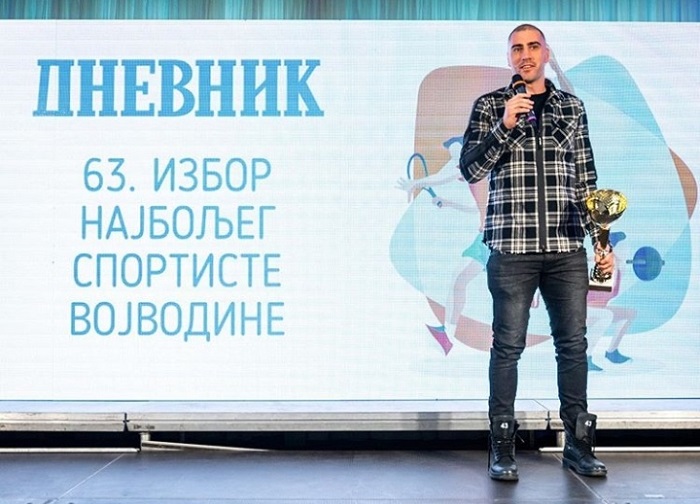 We chatted with him about his personal style, his favourite Fashion Company brands and what it takes to become a world class athlete.
How would you describe your style?
Sporty meets elegant, with a touch of street fashion 🙂
What are your go-to brands from the Fashion Company portfolio?
Scotch & Soda… I feel it reflects my personality well.
Do you have a style icon that you get inspiration from? Who do you think is the best-dressed public figure?
I get inspired by people I see in everyday life.  I like it when a person has a distinctive sense of style, while keeping up to date with the latest trends. The best dressed man for me is my friend, the basketball player Stefan Fekete.
What does it take to become a world class athlete?
Passion, hard work, persistent effort and some luck.
What inspires and motivates you, aside from basketball?
I enjoy spending time on improving all areas of my life consistently. As an outgoing person, I love to have a good time and surround myself with positive people.