UNIQUE PAIR OF DIESEL JOGG JEANS FOR POPE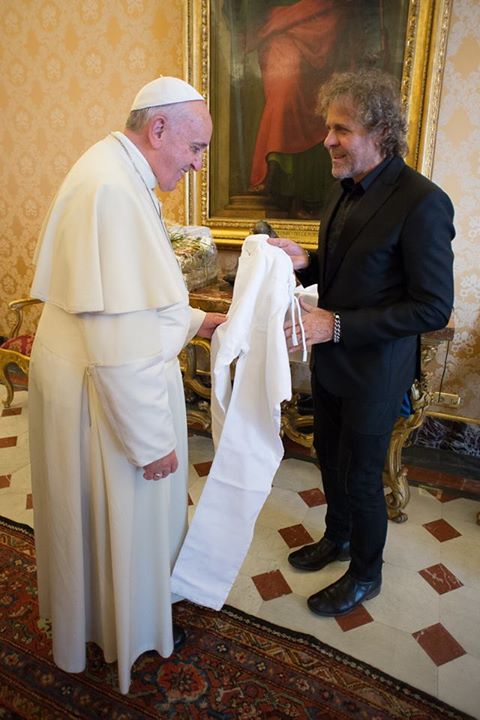 The head of the Roman Catholic Church, Pope Francesco became the proud owner of a unique model of Diesel jogg jeans, which handed him a founder of italian brand Diesel, Renzo Rosso. Especially elated by this act was the creator of the model artistic director of the brand,Nicola Formichetti, who share his joy with fans on Instagram. For the uninitiated, Diesel jogg jeans is the latest innovation which represents hribrid of denim and linen suits and it's absolute fashion hit for the second season in a row.
Line of Diesel jogg jeans are available in the DIESEL store in UŠĆE Shopping Center in Belgrade.