GUESS FALL 2016 ADVERTISING CAMPAIGN
This fall season, GUESS introduces American blonde bombshell and Model "It-Girl", Hailey Baldwin shot in her first-ever GUESS campaign alongside returning faces, Emma Stern and Matt Trethe. Photographed against California's stunning Malibu landscape, the sequence of images captures the sunshine glistening off the models' bronzed skin and wind-swept hair in an enchanting setting.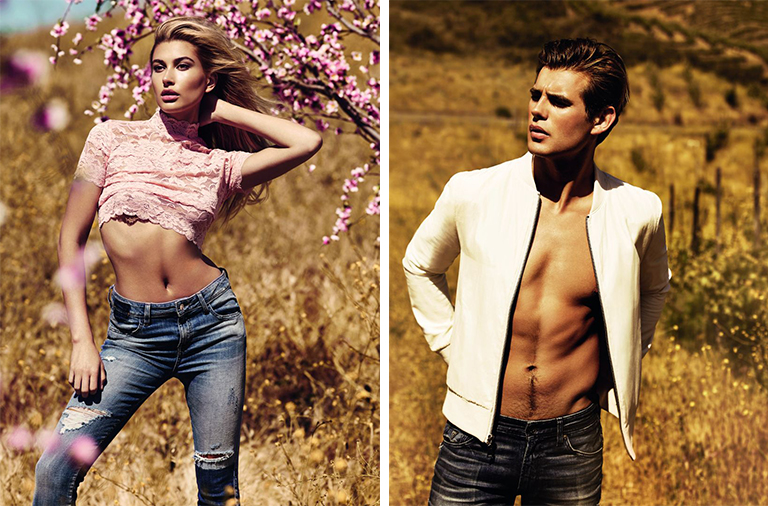 The campaign, directed by Paul Marciano, Chief Creative Officer for GUESS?, Inc., shot by international fashion photographer, Rayan Ayash and styled by Marie Claire Italy Fashion Editor, Elisabetta Massari, draws the viewer in with modern styling and sexy poses. Campaign stars, Hailey, Emma and Matt are photographed in a field filled with clusters of cherry blossoms that gleam in the distance adding charm into the campaign. The models are striking and exude a confidence combined with a hint of sexiness to complete each image.